Archaeologists in Italy made an exciting find on Sept. 21 when they uncovered a 2,600-year-old burial site stocked with Etruscan treasures.
The most significant find was the tomb of an Etruscan warrior prince that has remained intact throughout the years.
"It's a unique discovery, as it is extremely rare to find an inviolate Etruscan tomb of an upper-class individual. It opens up huge study opportunities on the Etruscans," excavation leader Alessandro Mandolesi, of the University of Turin, told Discovery News.
The Etruscans were one of several civilizations that dominated the Italian Peninsula for several centuries beginning around 700 B.C. Ultimately, the Etruscans were absorbed into the Roman Republic.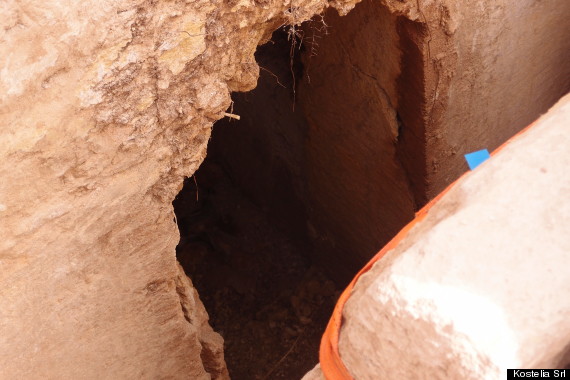 Mandolesi and the team removed a stone slab to open the burial site in Tarquinia, one of several ancient cities in the region that was once known as Etruria.
Ancient bones were found lying on one of two raised platforms within the burial chamber. Researchers believe the tomb was intended for a couple of noble birth, according to local reports.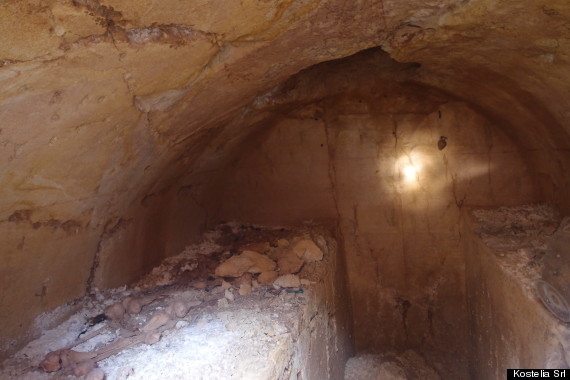 So far, archaeologists have uncovered ornamental objects, such as gold and jewelry, and several vases, including one that was -- incredibly -- found hanging on a nail, Italy's The Local reports. (Can you spot the hanging vase in the photo above?)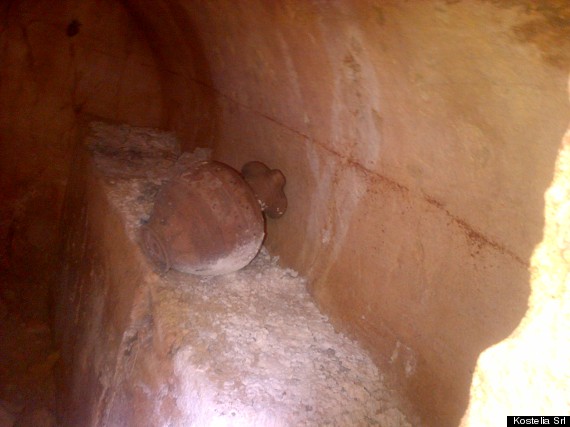 Together with the Superintendence for Archaeological Heritage of Southern Etruria, the team from the University of Turin is currently working to catalog the tomb's wealth of items.
Filled with medieval fortifications and other Etruscan tombs, the Italian city of Tarquinia is the site of many archaeological digs. It's listed as a World Heritage Center by the United Nations Educational, Scientific and Cultural Organization (UNESCO).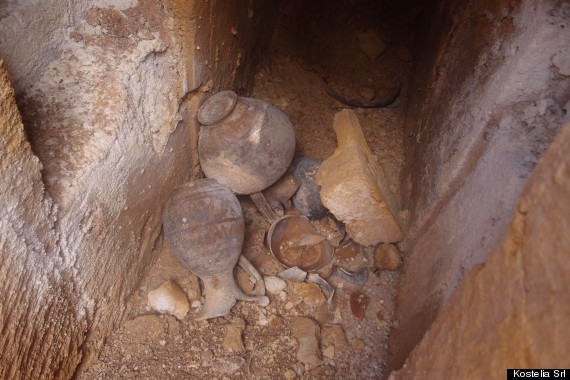 BEFORE YOU GO