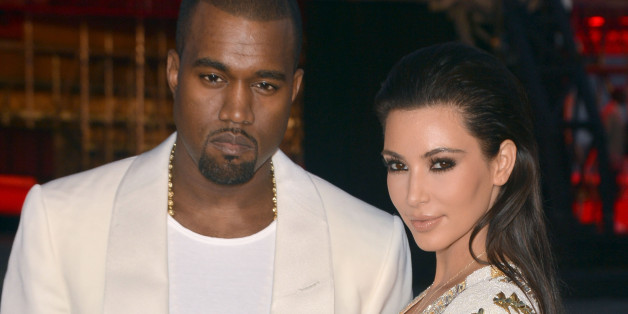 The fact that Kim Kardashian had her own money, and her own persona, made Kanye West know her intentions were true.
In a candid and emotionally charged interview with BBC Radio 1's Zane Lowe, the "Yeezus" star opened up about his art and his family, that family being the one Kardashian made him.
When asked if he takes a break from the constant work, West responded: "It's like family time. It's what Kim gave me. She gave me everything. She gave me a family. She gave me a support system. She was in a powerful enough situation where she could love me without asking me for money, which is really hard for me to find."
Of course, his relationship with the reality starlet means cameras and the "Blood On the Leaves" rapper doesn't like the paparazzi. Back in July, tensions boiled over when West allegedly assaulted a paparazzo at Los Angeles International Airport. The photog filed a civil lawsuit against the rapper, but he claims it was all in self defense.
The 36-year-old broached the subject of the paparazzi with BBC, saying he wants laws passed so they don't have free rein anymore.
"I'm changing things for my daughter," he said. "I'm going to tell my daughter, by the time she understands what it was, 'Man, me and your mother were in a completely different situation than you're in. People could take pictures, people could climb over your fence, and you wouldn't even get paid for it. You see all these checks that you getting at age 6 because people are taking your picture? You don't have to worry about a thing ever again just because people wanted to take your picture. And I made that happen, Nori. That's what I'm gonna tell her."
Still, West's love for Kardashian makes it all worth it.
"I could have people saying, 'This is going to damage your credibility as an artist or as a designer, and I say, 'I don't care. I love this woman,'" he explained to Kris Jenner during an interview on her talk show, "Kris," in August. "Or someone could say, 'Everyone knows you don't like paparazzi. Why would you be with this person?' And I say, 'I'm being with this person because I love this person and she's worth it to me.'"
BEFORE YOU GO
PHOTO GALLERY
Kim Kardashian and Kanye West