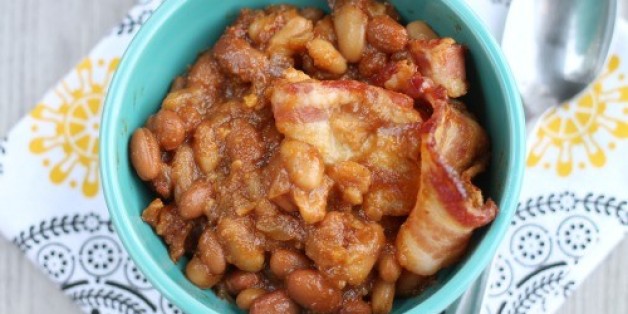 Ketchup is always a bridesmaid and never the bride, right? We all love it, we all eat it, but it's a condiment -- something meant to enhance other delicious things, never really the star of the show. Some of us have a favorite ketchup, but no one ever says, "Hey, have a great ketchup recipe?" Ketchup is one of America's top three best-selling condiments, and we usually associate the flavor with burgers, hot dogs (okay, not you Chicago) and the ubiquitous meatloaf glaze. Ketchup is great at all of those things, but it also shows up time and time again in recipes you might not expect.
Ketchup is also a key ingredient in sticky, sweet barbecue sauces, smoky baked beans and even Thai noodle dishes. As we slowly transition from grilling burgers out back to braising briskets in the kitchen, we're going to try to keep track of all the supporting roles ketchup plays in our recipes. Thanks for all your quiet, hard work, ketchup.
Want to read more from HuffPost Taste? Follow us on Twitter, Facebook, Pinterest and Tumblr.
PHOTO GALLERY
Other Ways To Use Ketchup