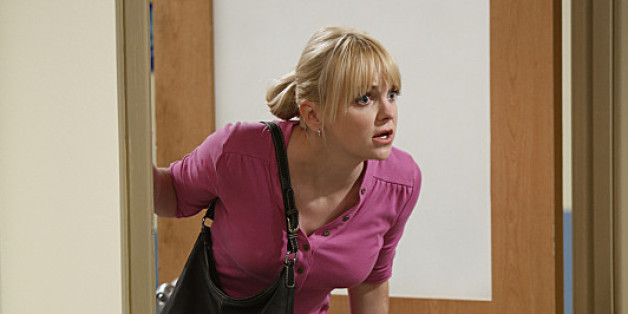 The "Mom" vanity card from Chuck Lorre thanked viewers for watching the show and urged haters to go on the Internet.
Lorre, who's famous for putting messages in his vanity cards, said "Mom" isn't just another sitcom.
"It represents our sincere attempts to dramatize with humor, and within the limits of network TV, some very serious issues. Whether we've succeeded or failed may be open to debate, but there can be no question as to whether we gave it our all," the vanity card read.
Lorre urged viewers who have "helpful suggestions" to take to the Internet with them. See the full vanity card below and check out the first episode of "Mom" starring Anna Faris and Allison Janney here.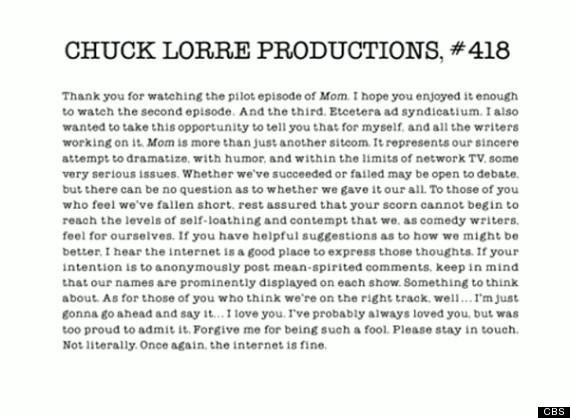 "Mom" airs Mondays, 9:30 p.m. ET on CBS.
PHOTO GALLERY
CBS New Shows 2013-2014