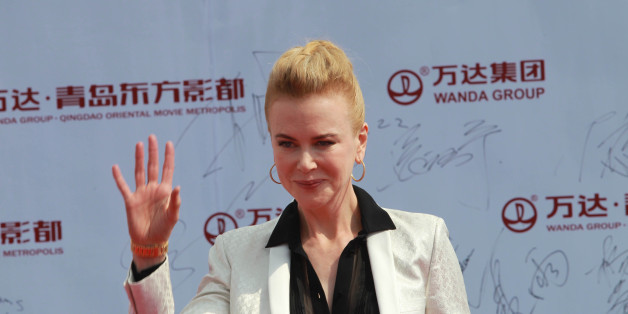 Cross Nicole Kidman off this year's list of potential Best Actress nominees. According to The Hollywood Reporter, The Weinstein Company has decided to shift Kidman's upcoming film "Grace of Monaco" from its Nov. 27 release date to an undisclosed day in the spring of 2014.
The move is hardly unexpected, as TWC has a packed slate of 2013 awards contenders that already includes "Fruitvale Station," "Lee Daniels' The Butler," "Mandela: Long Walk To Freedom," "Philomena" and "August: Osage County." It's those final two Weinstein films that could have posed a problem for Kidman's Oscar hopes: both Judi Dench (for "Philomena") and Meryl Streep (for "August: Osage County") are considered heavy favorites to score Best Actress nominations this year, alongside Cate Blanchett (for "Blue Jasmine"), Emma Thompson (for "Saving Mr. Banks") and Sandra Bullock (for "Gravity").
"We've made so many movies together. It's almost two decades of working with Harvey [Weinstein] and I haven't been able to do it for awhile so I'm so glad that he decided that 'Grace' was for him," Kidman said at the Cannes Film Festival back in May, where Weinstein showed footage from "Grace of Monaco" to an assembly of journalists. As HitFix Awards Campaign editor Gregory Ellwood reported, the scenes presented at Cannes were somewhat underwhelming and "didn't convince anyone in the room that 'Grace' is anything more than a Kidman showcase (not yet, at least)." Interested parties will have to wait a little bit longer to receive confirmation one way or another.
For more on "Grace of Monaco," and the 2014 slate of Weinstein Company films (including one starring Marion Cotillard), head to THR. To get an idea about the film, watch the "Grace of Monaco" international trailer here.
[via THR]
PHOTO GALLERY
Celebrity News & Photos