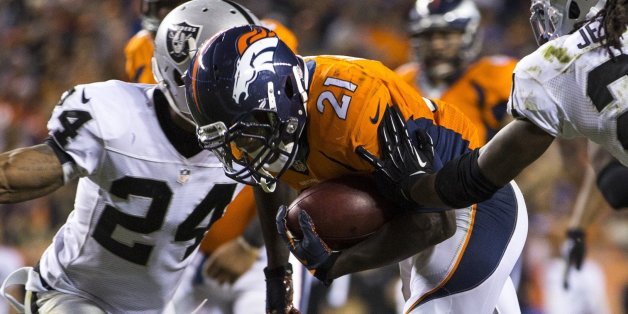 With the Denver Broncos just one yard away from scoring their fourth touchdown of the game, their trio of running backs played a game of rock-paper-scissors to determine who will get the chance to punch it in.
"We were just messing around on the sideline. Just something to do. Have fun," said running back Ronnie Hillman, who chose rock and beat Montee Ball and Knowshon Moreno's paper, via the Broncos' official website. "Luckily I won. So it all worked out."
Hillman ran right up the middle for the touchdown and Denver went on to win 37-21.
BEFORE YOU GO
PHOTO GALLERY
PHOTOS: Broncos vs. Raiders