The U.S. has always had a tumultuous relationship with the concept of secession. The nation itself was birthed by the rebellious spirit that often drives secession movements, though historians typically point out that the Revolutionary War was just that, a revolution, and not technically a move to secede from the British empire.
Less than a hundred years later, the nation was ripped apart by secession in a bloody Civil War that left hundreds of thousands of Americans dead. Yet that experience has not dampened the appetite for internal independence movements within the sometimes disunited states. Unlike the rise of the Confederacy, however, these have most frequently cropped up in the form of smaller, often rural groups campaigning for their own statehood.
Disagreements with state governments are the most commonly cited grievances, perhaps ironic considering that secession proposals must be approved by both state legislatures and the U.S. Congress.
With this in mind, it's become increasingly clear that secession in this form is incredibly difficult, if not impossible. Beyond the procedural hurdles, critics often point out that while these movements may not agree with the broader direction of the state, the areas that they represent frequently benefit from the taxpayer dollars collected around them. But none of this has made the idea of secession any less popular. Below, a number of modern secession attempts that have failed or are still being pursued (and will almost certainly fail).
More Than Crabcakes And Football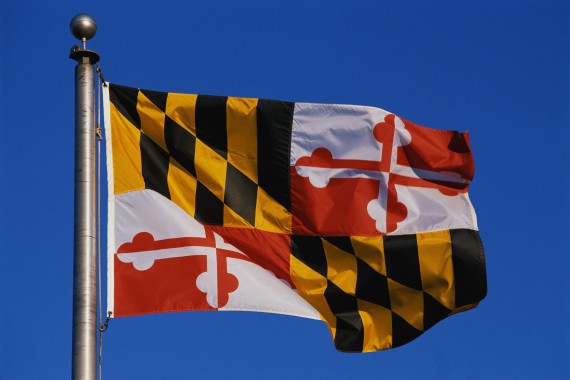 The Maryland flag. (Getty Photo)
Scott Strzelczyk of Western Maryland is tired of liberal politics dominating his state, and thinks giving five of its counties their own statehood would be a great way to fix the problem. A Facebook page supporting the Western Maryland Initiative has around 6,000 followers, but the prospect of a split won't be so easy -- remember, his proposal would need both state and federal approval.
Furthermore, the rural nature of many of the counties means that the public services there are largely dependent on money generated in Maryland's population centers. Secession supporters in Western Maryland may not like paying higher taxes, but they do get something out of the revenue those taxes generate.
Northeastern Colorado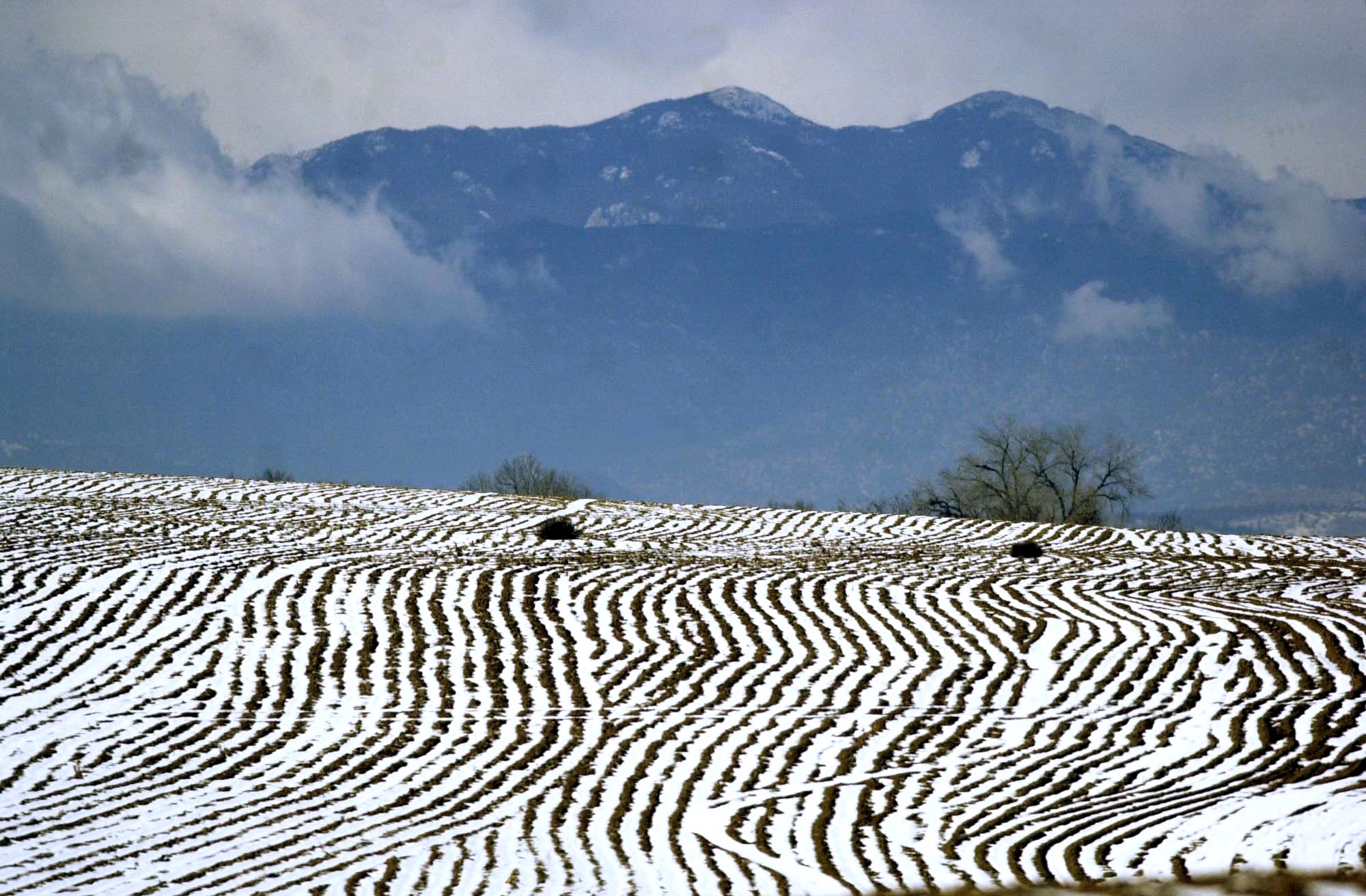 Weld County, Colo., including the Twin Sisters peaks in background. (John Epperson/The Denver Post via Getty Images)
A handful of rural counties in Colorado have already endorsed a proposal to break off and become their own state, saying that liberals in Denver and the surrounding areas consistently ignore their political interests. In November, the secession proposal will be on the ballot in 11 counties.
Even though supporters of the effort admit there are high procedural hurdles to pushing forward with secession, they say it will bring attention to their concerns.
The Great State of Jefferson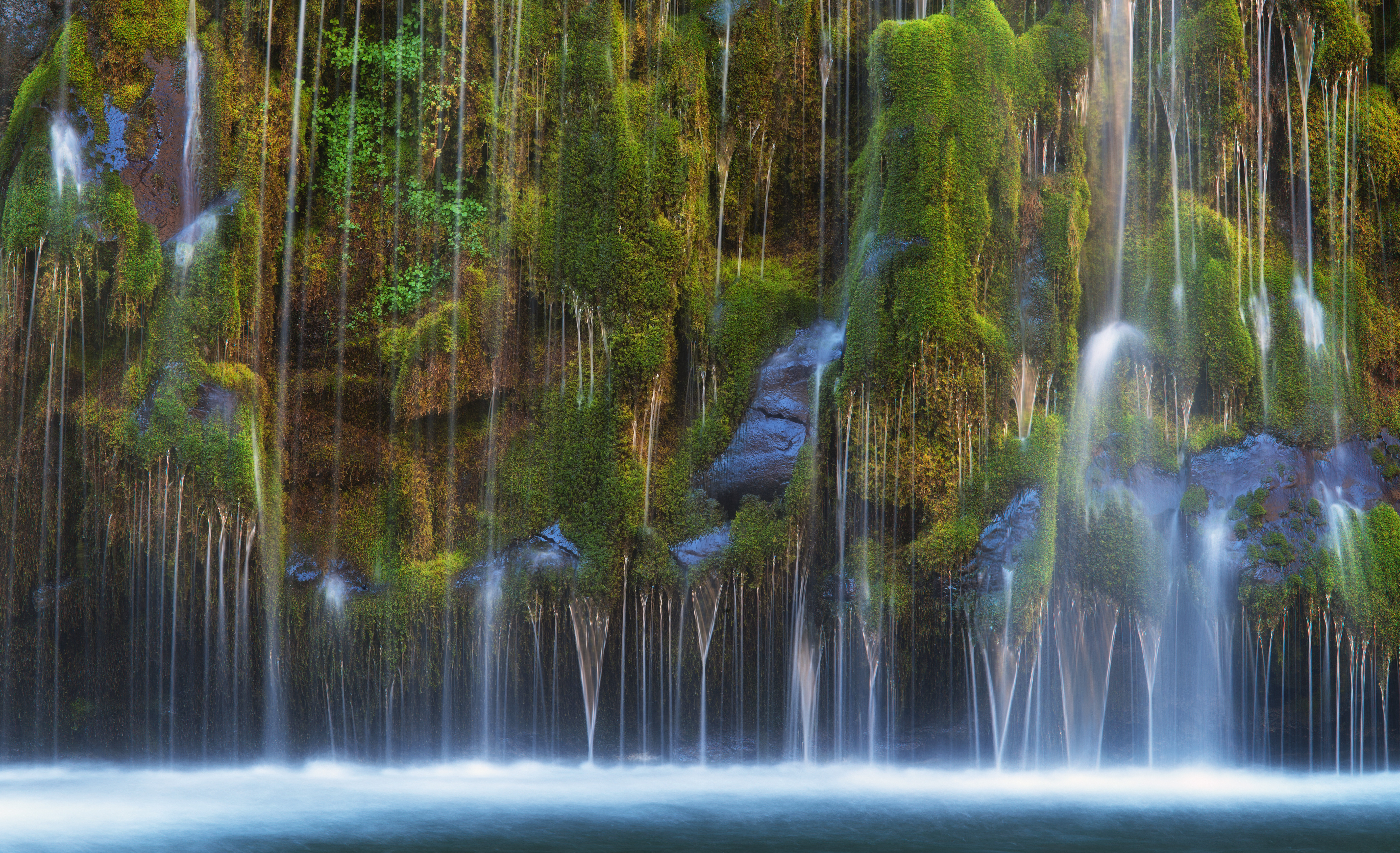 Mossbrae Falls in Siskiyou County, Calif. (Getty)
Siskiyou County in Northern California has long been a hotbed for dissent against the state's broader, left-leaning politics. Earlier this month, more than 100 supporters of a secession movement showed up to a county meeting to make the case for carving out their own state. It was a healthy turnout for a town of only 44,000.
Siskiyou is upset with California because it believes that the state's size and powerful metropolitan centers make it impossible for lawmakers to legislate with its rural interests in mind. While the county board approved the secession proposal, the 4-1 vote is unlikely to be the first step toward creating a 51st state. Like many of these movements, organizers of the secession effort frequently say that they are just hoping to build a platform to more publicly air their grievances.
The Whole Damn Nation President Barack Obama smiles after delivering his victory speech to supporters gathered in Chicago early Wednesday Nov. 7 2012. (AP Photo/Jerome Delay)
Following President Barack Obama's reelection in November of 2012, Americans across the country who were upset with his victory took to the White House's online petition platform to show their disappointment with individual calls for secession from the union. The petitions gained popularity in every state, and the White House eventually responded, saying that the states remained united.
Baja Arizona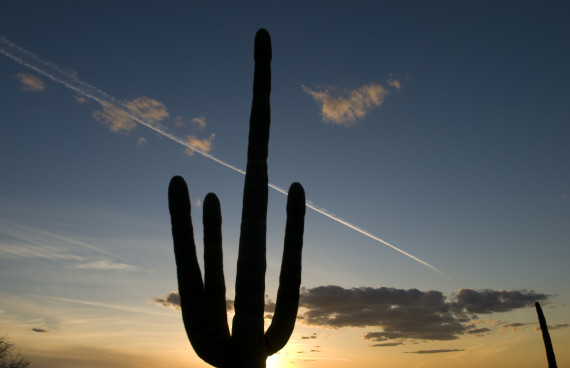 (Getty Photo)
Left-leaning Arizonans attempted to get a measure on the ballot in 2011 that would create a new bastion for liberals in the state. Though ultimately unsuccessful, the measure would have given voters a choice to decide whether to chip off Pima County from the rest of Arizona, creating another state: Baja Arizona.
It's an idea that's long been discussed, but The Tucson Sentinel reported that the most recent action was spurred by a desire for greater control over local issues and discontent with proceedings at the Phoenix statehouse.
"Every bill we've heard about here is either anti-abortion laws or anti-Mexican laws. These are not laws that are geared toward solving the real problems that we have," David Euchner, treasurer of Start Our State, the group behind the secession push, told the Arizona Daily Star.
Splitsies for Mainers?

(Getty Photo)
Republican Maine State Rep. Henry Joy (R-Crystal) brought forth legislation in 2010 to divide northern and southern Maine into two autonomous states.
According to Joy, the move was necessary because of a proposal that would have turned millions of acres of northern woodland into a nature preserve, leading to the forced relocation of residents in the area. While that measure never passed, Joy was apparently not keen on the mere possibility of being removed from his home turf.
Joy's bill, which eventually failed, would have allowed the northern portion of the state to retain the name Maine, while the southern section would have been ordained Northern Massachusetts -- strange, considering the two states don't share a border.
Joy proposed similar legislation in 2005, which also failed.
South California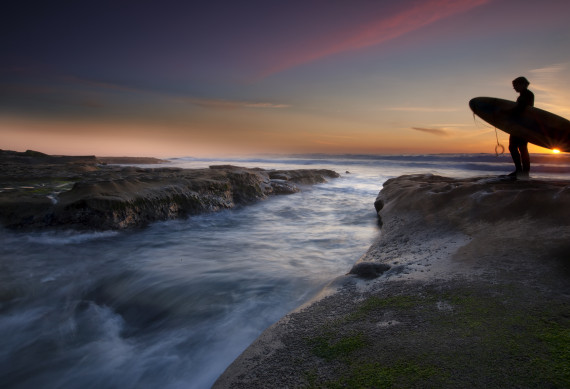 (Getty Photo)
Secession fever hit California in 2011, when public officials in Riverside County endorsed a proposal to split the state, turning its more-conservative lower half into South California.
It was just the latest secession proposal in the Golden State. One a few decades back suggested turning Northern California into Ecotopia. San Francisco would be the capital, because obviously.
A Bluer Utah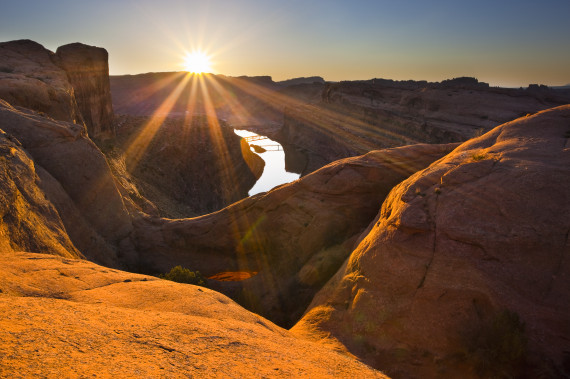 (Getty Photo)
Democratic Utah State Rep. Neal Hendrickson (West Valley City) submitted legislation in 2008 for the creation of a new state within Utah.
Hendrickson contended that "citizens in the more populated areas of northern Utah have many interests that stand in stark contrast to the interests of southern rural areas of the state, which feel they do not have the influence on state policymaking that citizens along the Wasatch Front enjoy."
His bill, which he said would "provide the citizens of what is presently southern Utah increased access to their state government," didn't pass.
The Republic Of Texas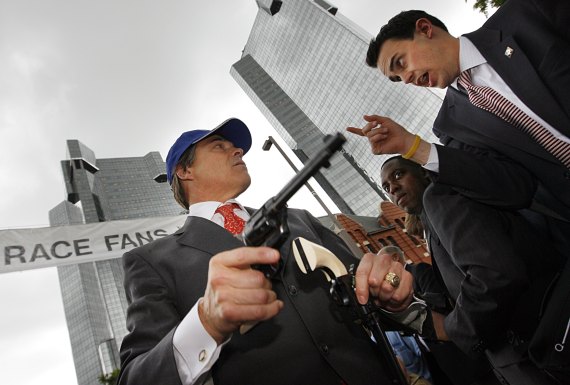 Texas Gov. Rick Perry carries two six-shooter revolvers during an event with Texas Motor Speedway on April 15, 2010 in Fort Worth, Texas. (Tom Pennington/Getty Images)
When Texas Gov. Rick Perry (R) signed onto a non-binding resolution claiming constitutional overreach by the federal government in 2009, some may have thought it was simply a symbolic display meant to show solidarity with a right-wing base disgruntled after the passage of Obama's stimulus package.
A day later, however, Perry took his rhetoric to another level, implying that Texas might secede if "Washington continues to thumb their nose at the American people" by strapping his state with unsustainable taxation, spending and debt. The thought of the state of Texas seceding from the union would have been far more serious than the more localized efforts, but it was equally as unlikely to happen.
Tennessee Goes Texas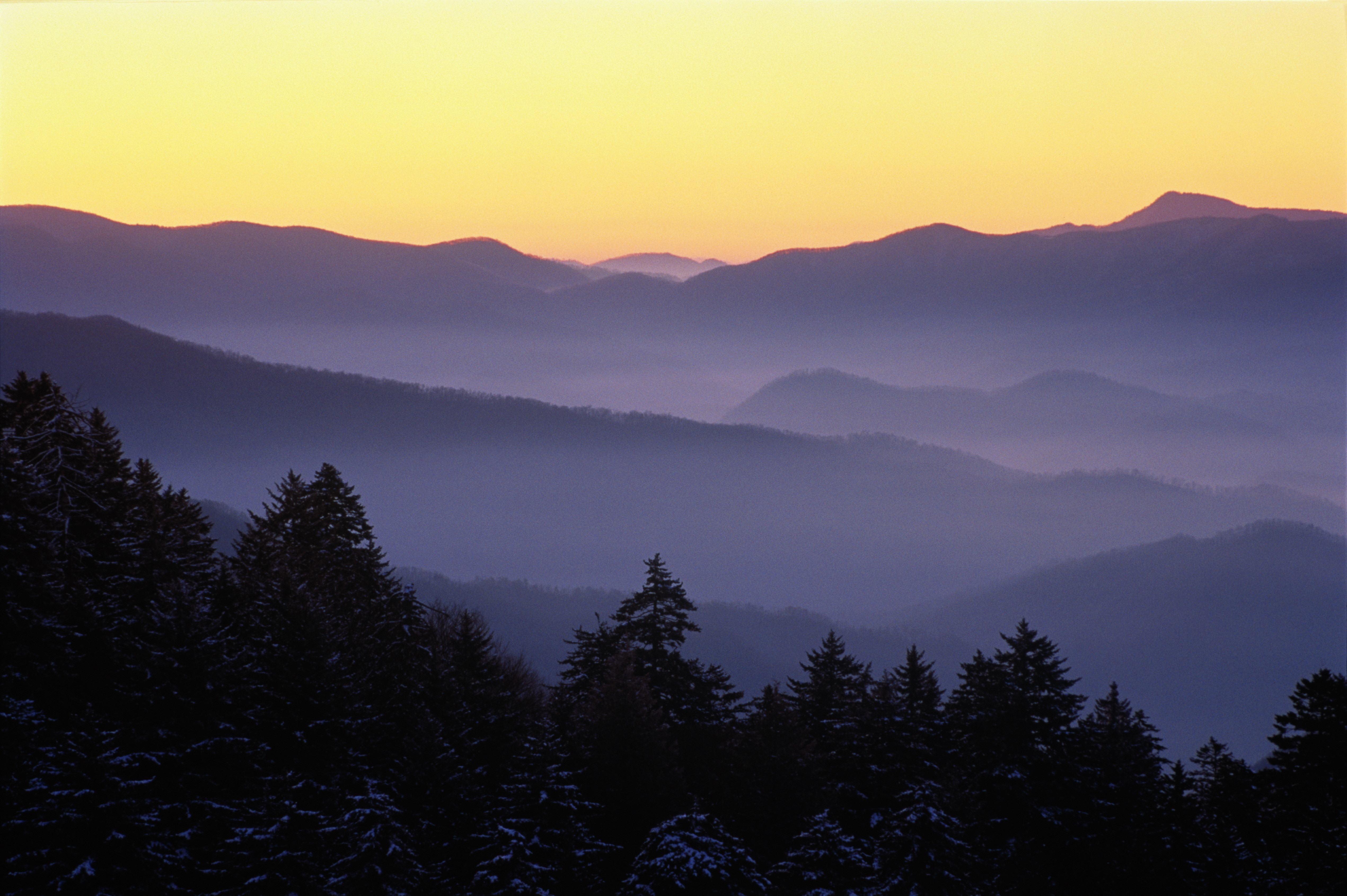 Great Smoky Mountains National Park at sunset. (Getty)
Rep. Zach Wamp (R-Tenn.), then a Republican candidate for governor, piggy-backed off Perry's secession comments a year later, telling Hotline on Call in a discussion about federal mandates in the health care law that states such as Tennessee might be "forced to consider separation from this government" depending on the outcome of the elections.
Wamp eventually lost the gubernatorial primary to Knoxville mayor and eventual winner Bill Haslam. Tennessee remained in the union.
Delmarva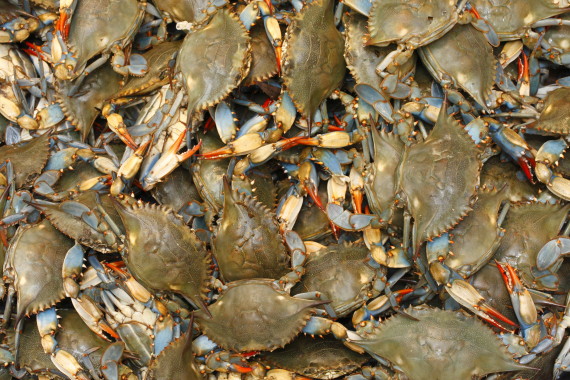 (Getty Photo)
In 1998, Republican Maryland State Sen. Richard Colburn filed a bill that would have paved the way for the Eastern Shore of his state, as well as parts of Delaware and Virginia, to branch off into a separate entity called Delmarva.
Upset with regulations being forged in Annapolis and passed down to the Eastern Shore, Colburn encouraged Maryland's coastal residents to work toward a referendum that could get the measure on the ballot. It never passed muster.
Escape From New York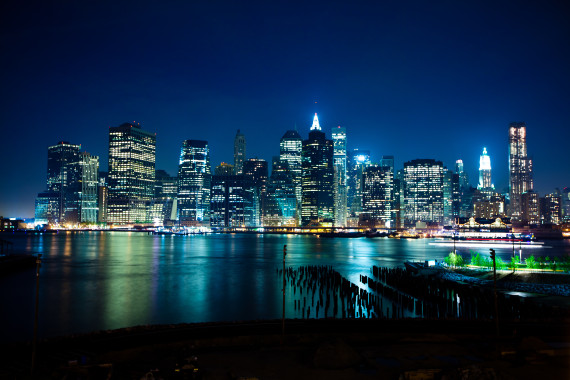 (Getty Photo)
Lawmakers across New York have long floated secession as a potential way to rectify what they see as imbalances in the burdens of taxes and other economic factors.
From local proposals to split New York City off into its own state, to pushes to turn upstate New York or Long Island into their own sovereign entities, all efforts at secession have failed.
Block Island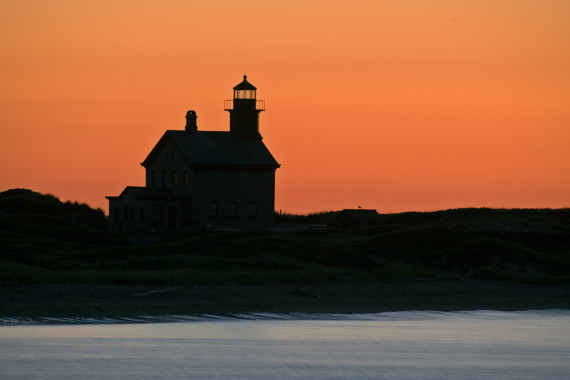 (Getty Photo)
The tiny Rhode Island enclave of Block Island made a stir in the 1980s when its residents pursued secession after being invaded by a population of moped-riding mainlanders.
The state Senate and state Supreme Court initially refused to allow the island's governing body to regulate the offending mopeds, which resulted in a successful vote to declare independence from the rest of Rhode Island. Massachusetts and Connecticut reportedly reached out during the process in the interest of annexing the island.
Weeks later, the Rhode Island legislature approved a bill giving Block Island regulatory control over mopeds on the island, which sufficiently appeased residents.
West Virginia Heads Back East


(Getty Photo)
Republican West Virginia Delegate Larry Kump floated a proposal in 2011 to let a number of his state's panhandle counties secede and rejoin Virginia.
Citing economic concerns, Kump said his long-shot legislation was an attempt to alleviate pressure brought on by the state's struggling manufacturing sector. It failed to gain support both among West Virginians and state legislators.
BEFORE YOU GO
PHOTO GALLERY
SAY WHAT?! The Strangest Bills Of 2013