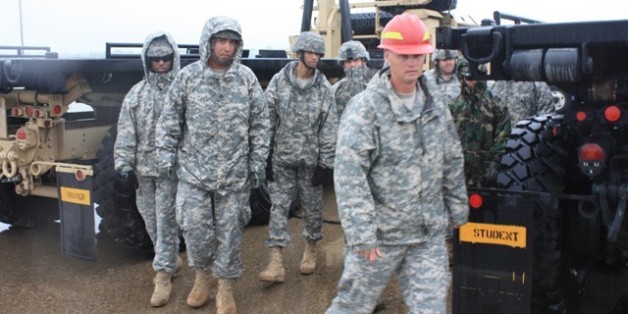 Chicago's top cop is saying "no thanks" to the idea of outside forces like Illinois State Police and the National Guard coming into the city to help curb gun and gang violence.
"The National Guard is not a policing force, they are a military force," McCarthy said after a police graduation ceremony at Navy Pier Monday. "Let's stop the hysteria."
McCarthy similarly dismissed the idea of having state police patrolling Chicago's crime-heavy areas. Over the weekend, Gov. Pat Quinn had broached the subject of possibly sending the Illinois State Police to Chicago to fight crime.
"I'm always open for any mayor, or anyone, for working in that area (sending in State troopers)," Quinn said. "But it has to be done with their full cooperation." Quinn said neither Chicago Mayor Rahm Emanuel nor Supt. Garry McCarthy has reached out to him for such reinforcements.
Quinn's office further clarified erroneous statements to Illinois Watchdog after several outlets reported Quinn had suggested the National Guard to the job.
"The National Guard was not mentioned," a spokesperson for the governor said.
Calls to bring in the National Guard have long lingered on the fringes of debates over the city's homicide rate. The calls recently grew louder after 13 people -- including a 3-year-old boy -- were injured in a mass shooting at a South Side park last week.
Ald. Willie Cochran (20th), a former Chicago Police officer, supported Quinn's suggestion.
"Gov. Quinn's proposal to supplement Chicago's existing law enforcement efforts with Illinois State Police power has merit. The city has partnered with the Illinois State Police on countless joint task forces in the past. This would be nothing unusual," Cochran said in a statement according to the Sun-Times.
McCarthy has continued to press for systemic changes to gun laws, specifically calling for harsher sentences for offenders, and noted this week, "It's not an issue of resources. It's the issue of supporting that system. If people don't go to jail for possession of a firearm, they don't learn not to carry a firearm."
BEFORE YOU GO
PHOTO GALLERY
Crime In Chicago