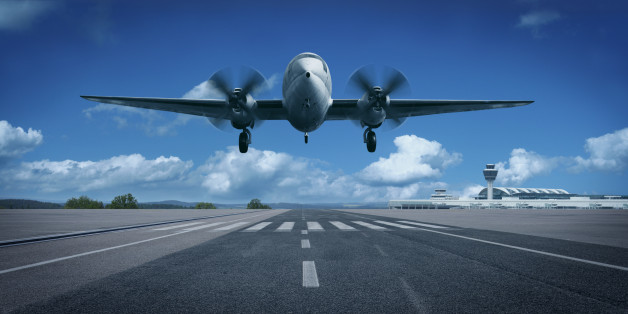 Calling Apple maps a "navigation tool" is a serious misuse of the term.
The Alaska Dispatch recently reported that the map application's turn-by-turn directions instructed users to drive across the airport runway to get to the Fairbanks International Airport terminal in Fairbanks, Alaska. For reasons that are unnecessary to outline here, telling passengers to cross an active airport runway to get to their gate is probably pretty dangerous.
Apple has told airport officials that the error will soon be fixed, CNET reports. For now, directions to the airport "could not be found" when HuffPost editors tried to replicate the error.
Apple did not immediately respond to a HuffPost request for comment.
Apple Maps, which debuted in June of 2012, is notorious for its numerous fails and glitches. The application's problems are so widespread that there is a Tumblr committed to chronicling as many as possible.
Though Apple Maps is still plagued by problems a year after its debut, there have been some noticeable upgrades in the iOS 7 version. As Tech Radar points out, the maps now have a night mode and turn-by-turn directions for pedestrians. The app can also keep track of the spots you visit most with a feature called "Frequent Locations." To turn this on, go to "Settings," then "Privacy," then "Location Services," then scroll down to "System Services."
Still, when it comes to apps and technology in general, remember that you can't always trust the machine. If this story didn't illustrate that clearly enough for you, take it from our friends from The Office:
BEFORE YOU GO
PHOTO GALLERY
The 19 Most Ridiculous Apple Map Fails