This is Baltimore Bill. According to some reports, this crab can predict the weather. And he predicted a warm fall.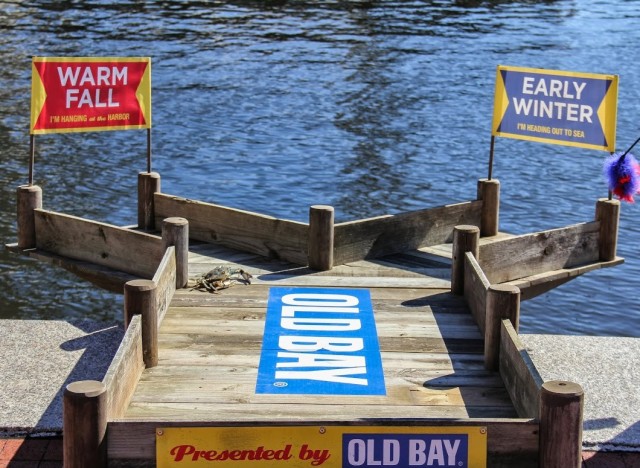 Bill, "sponsored" for the second year running by the crab seasoning company Old Bay, made his forecast on Tuesday. He choose to walk -- or "scuttle," in the Baltimore Sun's words -- over the "WARM FALL" side of a two-pronged plank that drops off into Baltimore's Inner Harbor.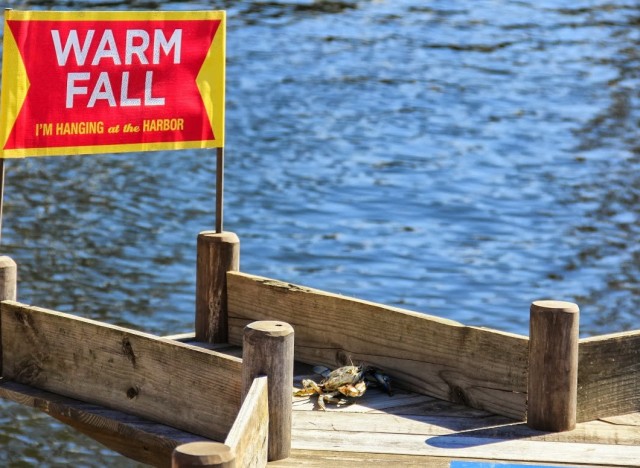 Last year Bill chose the less welcome "EARLY WINTER" side of the plank. Overall, fall 2012 was warmer than average in Baltimore.
Meteorologists seem to agree with Baltimore Bill's prognostications this time around, at least for part of the country (Bill's forecast is supposed to apply country-wide, Old Bay spokesperson Kathleen Shaffer tells HuffPost).
Given that the progenitor of this stunt is a company that helps make crabs more delicious, we couldn't help but wonder what becomes of the clever crustacean after Tuesday's leap into the water.
Shaffer says that a "special fisherman who goes out every year" will collect him again next fall. But since Bill has not been marked or cordoned off in any way, "technically, yes," Shaffer says, he could still be captured and eaten. Shaffer very nicely declined to predict the chances of that fate befalling Baltimore Bill.
BEFORE YOU GO
PHOTO GALLERY
Groundhog Day Facts
PHOTO GALLERY
Winter Weather