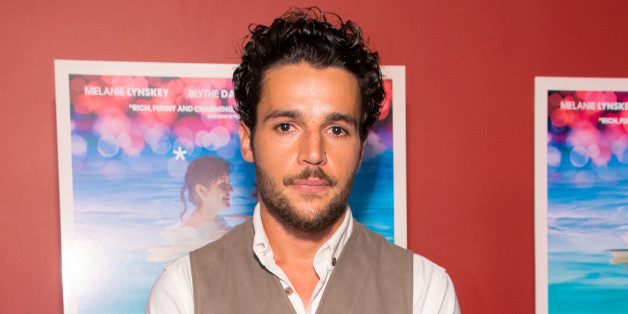 When Christopher Abbott announced that he was leaving "Girls" in April, the reason behind his departure was a vague one.
After a source reportedly told the New York Post that Abbott "didn't like the direction things are going in," his rep told The Hollywood Reporter that he was simply too busy for the HBO series.
"[Chris] is grateful for the experience of collaborating with Lena, Judd [Apatow], and the entire 'Girls' cast and crew, but right now he's working on numerous other projects and has decided not to return to the show."
Nearly six months later, Abbott has opened up about his exit to The New York Times.
"The world that Lena wrote was very real, especially in New York," he said. "But it wasn't as relatable for me on a personal level. It's not that I only like to play roles I know to a T, but there's something satisfying about playing parts where you really relate to the characters."
"The thing that most people have seen him in is not the color that is most present in Chris," Betty Gilpin, Abbott's co-star in the play "Where We're Born," added. "For him to be written off as the 'nice guy' is an injustice in my mind. He's got that bull in a china shop in him."
PHOTO GALLERY
'Girls' Season 2 Photos