New bird's-eye images showing the wrecked Costa Concordia cruise ship before and after the epic 19-hour operation to turn it upright were released Wednesday.
The images, courtesy of Google and satellite imagery company DigitalGlobe, are stunning. (Even more so in high definition.)
LOOK: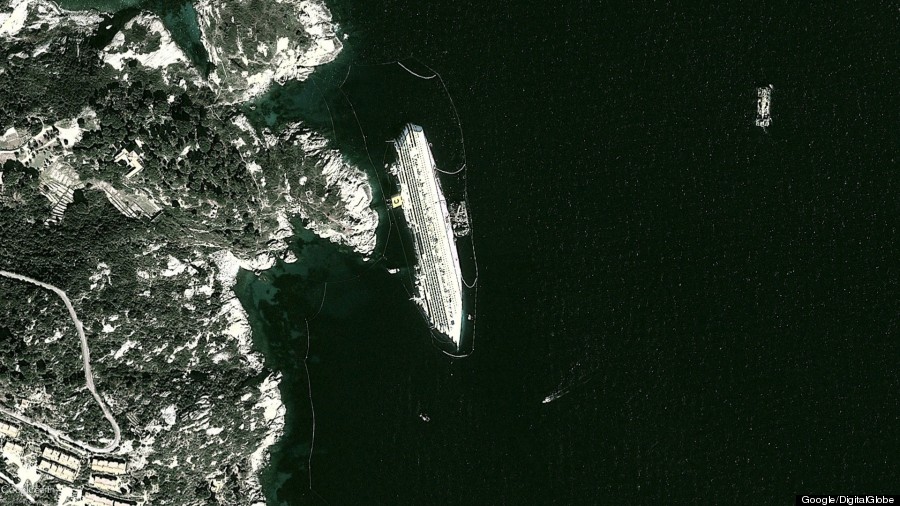 The cruise ship flipped on its side in the spring of last year.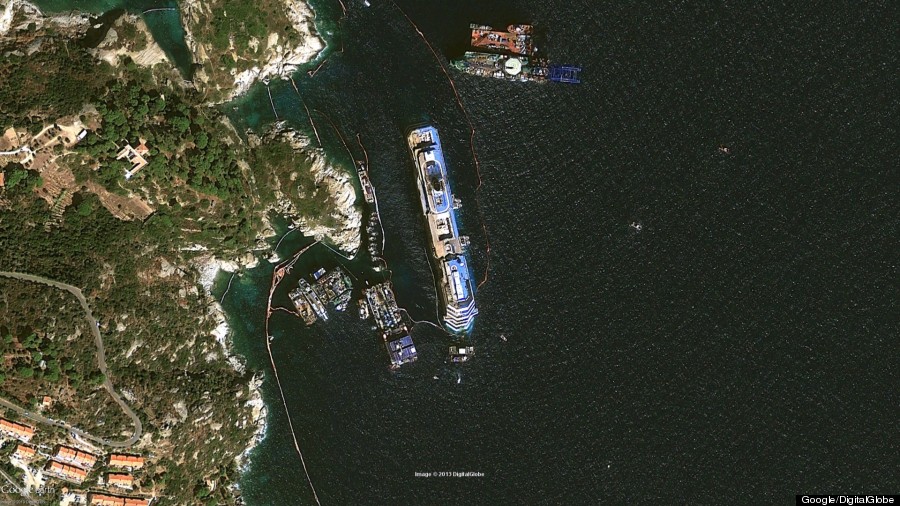 Here's the ship again, after it was flipped upright last week.
The 60,000-ton ship, which had been sitting on a nationally protected coastal area since it crashed almost 17 months ago, was rotated upright on Sept. 16 so it could be towed away and scrapped. The ship will first be searched for the bodies of two victims who are still missing.
Multiple reports on Monday said that the ship's 52-year-old captain, Francesco Schettino, blamed his helmsman for the wreck. Schettino, who faces charges that could send him to jail for 20 years, is reported to have steered the ship too close to shore so passengers could get a better view of twinkling lights on a nearby island.
WATCH: A time-lapse video of the massive vessel being turned upright last week.

BEFORE YOU GO
PHOTO GALLERY
Costa Concordia Anniversary