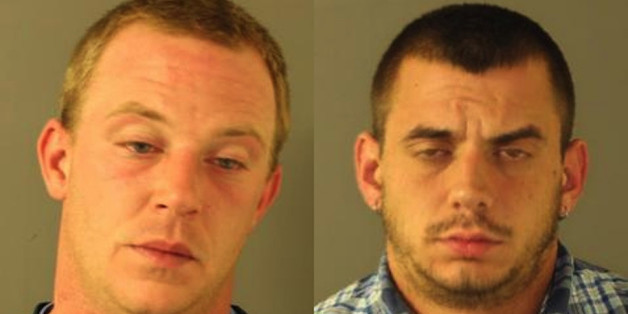 No one likes a party pooper.
Two volunteer firefighters in upstate New York face multiple charges for allegedly breaking into and vandalizing an amusement park earlier this month.
Eric Frisbie and Jacob Williams face burglary, criminal mischief and petit larceny charges after they allegedly stole frozen food and stuffed animals, and vandalized an arcade at Enchanted Forest Water Safari Park in Old Forge, N.Y. on Sept. 14.
According to ABC affiliate WHAM, the firefighters -- who are no longer with the department -- allegedly damaged an animated band that was more than 30 years old, and one of the men reportedly defecated on the floor of the building.
The park claimed the men caused $4,800 in damage, according to CNYCentral.com
The Wayne County Times reports that the firefighters were in town with others from the Sodus Point Volunteer Fire Department for an annual training weekend, an event which it claims is no stranger to rowdiness. The men were arrested at a nearby inn following the incident. Eric Frisbie's brother, John Frisbie, was pepper sprayed after police said he interfered during the arrest, according to the newspaper.
Frisbie's girlfriend told WHEC that her boyfriend "made a mistake... [and] understands the effects of what he did."
Sodus Point Fire Chief Mark Jones Sr. told The Wayne County Times that "the situation has been taken care of," but offered no further comment.
Frisbie was the department's Firefighter of the Year in 2012, according to its Facebook page.
Requests for comment from the department were not immediately returned.
BEFORE YOU GO