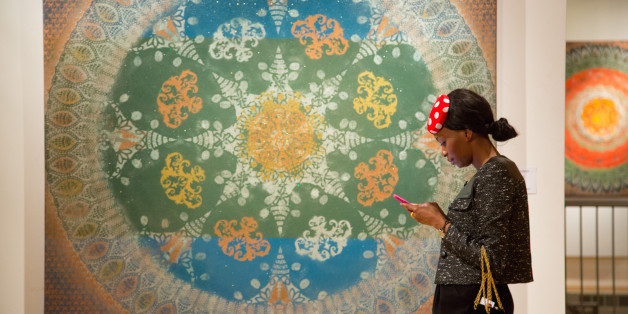 Chicago artist Jesus Salgueiro last Friday unveiled his latest exhibit, "Going Gaga for Love Mandalas," at the River East Arts Center,
The latest work in the show from Salgueiro, the husband of Chicago celebrity chef Art Smith, entailed 42 "love" mandalas as well as 12 paintings inspired by pop superstar Lady Gaga, according to a preview from the Windy City Times.
According to the Chicago Tribune, Gaga has seen Salgueiro's work and was even brought to tears by it when she saw a sketch of one of the paintings while dining at Smith's Table Fifty-Two restaurant.
Proceeds from the exhibition benefited both Common Threads -- a non-profit Smith and Salgueiro founded -- and the Born this Way Foundation.
Friend of HuffPost, photographer Justin Barbin was on hand for the exhibition's opening and shared some of his favorite shots of the evening below.
PHOTO GALLERY
'Going Gaga For Love Mandalas' Opening