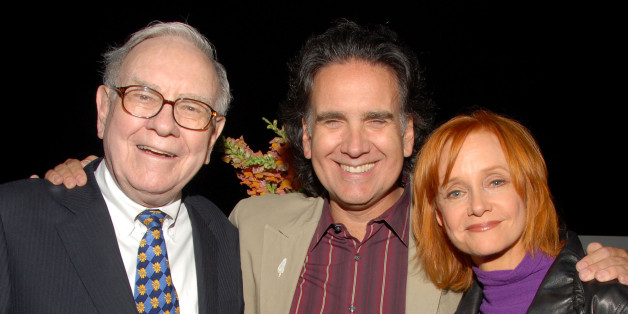 When it comes to rethinking how charity works, philanthropist Peter Buffett believes millennials have a lot to give.
"Younger people have the appetite and idealism and energy for it like nobody else [to] imagine new structures," he told policymic.com.
Buffett, a musician who's perhaps best known as Warren Buffett's son, says Gen-Yers might want to start with a cause that hits close to home.
"If I were 25 years old, I'd be first of all looking in my backyard," he explained to policymic. "This is sort of a different version of 'be the change you want to see in the world.' If you really wanna do it, do it at home. Then do it at the community, the state level, and the national level. It'll grow out if it works."
While Buffett, 55, grew up as the offspring of one of the world's richest men, he has forged his own identity in the nonprofit sector. According to the Financialist, he received $1 billion in Berkshire-Hathaway stock from his father in 2006 and used it to open the NoVo Foundation, an organization dedicated to empowering adolescent girls and ending violence against women of all ages.
Buffett, who runs the foundation with his wife, Jennifer, told the Financialist that he was inspired by a speech about the importance of educating girls at the first Clinton Global Initiative in 2005. (The 2013 edition concludes Thursday in New York City).
Now he wants to mobilize Gen-Yers to challenge what he sees as the status quo.
Buffett stirred debate with a recent New York Times essay in which he criticized what he called "conscience laundering," a term to describe when the wealthy ease their guilt of having obscene amounts of money by "sprinkling a little around as an act of charity."
"There should be real risks taken," Buffett told policymic. "We should be out there spending some mad money to try things that no one else will try, with the expectation that some things will fail," he said.