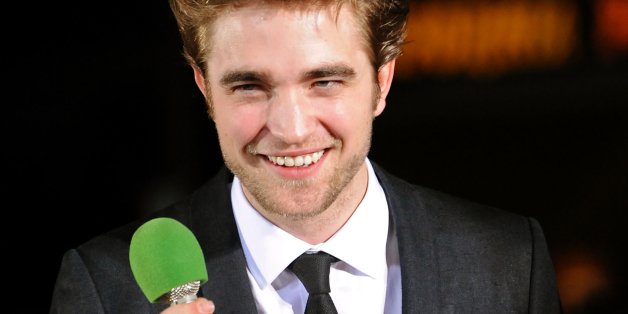 Robert Pattinson seems to be moving on just fine after his split from long-time girlfriend Kristen Stewart. If the rumors are to be believed, the actor recently debuted his new girlfriend at a party in Los Angeles with some hand-holding and generally sweet behavior.
One thing that's not a rumor: Pattinson is quietly shopping his historic home in LA's hipster/celebrity neighborhood Los Feliz for a cool $6.75 million, two years after he bought the place for $6.275 million. The secret sale attempt, which is known in the real estate world as a pocket listing, is an attractive option for celebrities and other public figures because it affords them more privacy and flexibility in what could be a long process. The Huffington Post confirmed the pocket listing, and the Los Angeles Times first reported on it.
Because it isn't officially listed in the MLS, there are no current home photos or a description of the property. But according to a past listing, the 1922 estate spans over 4,000 square feet of living space and has three bedrooms and 3.5 bathrooms. Outdoors, there's a tropical swimming pool, waterfalls, fountains and an amphitheater. The old listing also notes the home's period detailing like hand-carved wood and hand-stenciled ceilings, so hopefully Pattinson and other owners have had a light touch when it comes to remodeling the property.
According to our sources, Pattinson is long gone from the place -- ensconced in a similarly secure and luxurious home around town, no doubt. And we don't blame him; the property he hopes to sell is probably a little too close to ex-girlfriend Stewart's home in the same neighborhood.
Since we don't have any photos of Pattinson's historic home, we've included this slideshow of him looking both smoldering and goofy. Enjoy!
PHOTO GALLERY
Robert Pattinson, Smolder Man