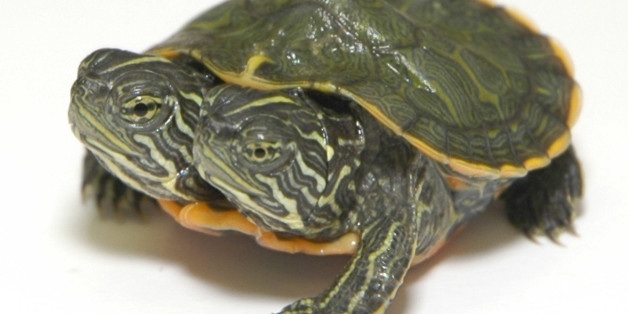 It's going to take a whole lot of brains to figure out the best name for a two-headed turtle.
The Ripley's Believe It Or Not! Odditorium in St. Augustine, Fla., just shelled out an undisclosed amount in order to net its newest attraction, a two-headed turtle about the size of a quarter.
The double-domed reptile has two heads, four legs and one shell, but no name, so the St. Augustine Ripley's location is asking for suggestions via its Facebook page.
So far, the competition is fierce. The Odditorium is even getting suggestions from as far away as Australia.
The turtle will officially go on display Sept. 25, name or no name.
BEFORE YOU GO
PHOTO GALLERY
Two-headed Turtle At Ripley's Believe It or Not! St. Augustine