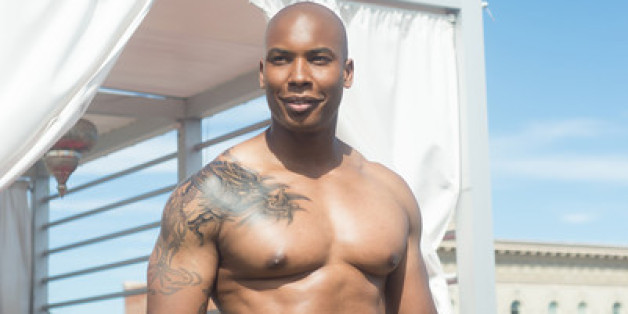 Earlier this week, these shirtless men gathered on the roof of of a D.C. gym waiting for their close-ups. They also trucked down to the National Mall for some group shots and jumped into a swimming pool en masse.
These are Washington's hottest bachelors, per a contest held by the TV show Inside Edition. This contest will culminate in one of these guys being crowned the sexiest single guy in the nation's capital.
PHOTO GALLERY
D.C.'s Hottest Bachelors
Roll Call points out that while no one from Capitol Hill made it to the final grouping -- they're probably too busy for shirtless photos right about now, to be fair -- the group does include one "mentalist who also has political aspirations." That's Max Major, the magician.
The group -- there's 13 of them altogether -- also includes an NFL player, an investigative reporter, a guy who works on a NASA asteroid program, a lawyer and a barber, among others who are in the running, not always willingly, it would seem.
"I would prefer not to be here," Indianapolis Colts linebacker Lawrence Sidbury, who is participating in the photo shoot while at home in Maryland recovering from an injury, joked with The Washington Post.
The show airs on Friday afternoon on Inside Edition (in D.C., that's 3:30 p.m. on WUSA9; check your local listings if you're out of the area). You can vote for your favorite hottest bachelor here.
The winner will be announced on Sept. 30.
Meantime, tell us in the comments who you think should wear the mantle of D.C.'s hottest bachelor.
UPDATE, Oct. 1, 10:17 a.m.: And we've got our winner! Congratulations to Max Majors, magician, for being named D.C.'s hottest bachelor.
BEFORE YOU GO
PHOTO GALLERY
Best Hot Men Commercials