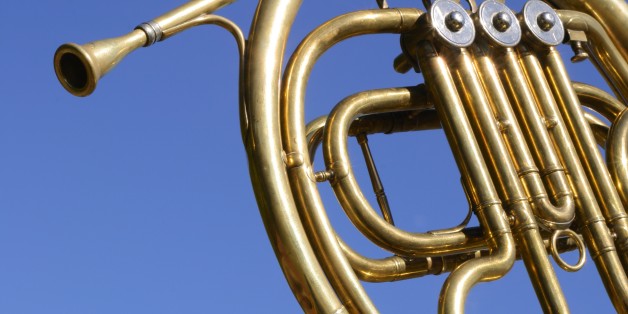 Few professional French horn players take measures to protect their hearing, despite the fact that they face the risk of noise-induced hearing loss, according to a new study.
Researchers examined the hearing of 144 French horn players who had gathered in 2010 for a meeting of the International Horn Society in Brisbane, Australia. They found that 11 to 22 percent of them had some level of hearing loss. And when researchers looked at younger French horn players, the prevalence of hearing loss rose to 17 to 33 percent, after correcting for age.
The findings, published in the Journal of Occupational and Environmental Hygiene, suggest French horn players should take measures to protect their hearing; the study showed that only 18 percent of people in the study used hearing protection.
"Even within that 18 percent, the use of hearing protection appears to be inadequate with 81 percent of these participants reporting their frequency of use as 'sometimes' and 50 percent reporting they use generic, foam or other inferior forms of protection," study researcher Wayne Wilson, PhD, MAudSA, CCP, who is a senior lecturer in audiology at the University of Queensland, said in a statement.
Researchers noted that specially designed hearing protectors, in the form of earmuffs and earplugs, should be used instead.
"Even mild hearing loss can result in difficulties discriminating pitch, abnormal loudness growth and tinnitus, all of which can affect a musician's ability to perform, subsequently jeopardizing his or her livelihood," study researcher Ian O'Brien, MPhil, MAudSA, CCP, who is a a doctoral degree candidate at the University of Sydney, said in a statement.
A past study, published in 2011 in the journal Noise Health, also suggested that musicians in classical orchestras could face an increased risk of hearing loss. "The musicians' hearing loss distribution corresponded to that of the general population, but highly exposed musicians had greater hearing loss at frequencies over 3 kHz than less-exposed ones," the researchers, from the Finnish Institute of Occupational Health, wrote in the study.
Hearing loss in the general population is relatively common, with a recent study in the journal Archives of Internal Medicine showing it may affect as many as one in five people ages 12 and older in the U.S.