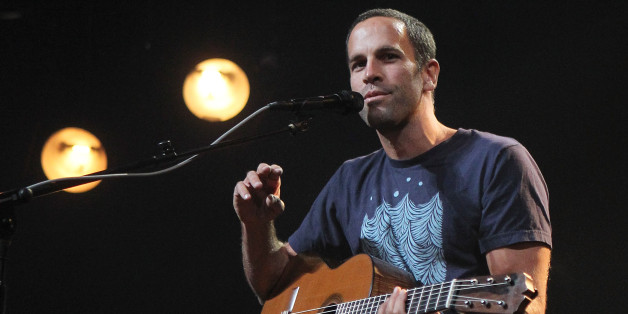 People love them some mellow surfer music, if the latest Billboard chart is any indication. Jack Johnson has garnered his fourth consecutive No. 1 album, with "From Here to Now to You" selling 117,000 copies in its first week.
They might love their mellow surfer music a little less than they used to, though, as Johnson saw his weakest first-week sales since his 2001 debut album, which sold fewer than 1,000 copies upon its release. His previous two albums, 2008's "Sleep Through the Static" and 2010's "To the Sea," both sold more than twice the number of copies "Now to You" did.
Johnson's is one of several new releases to hit the Billboard Top 10 this week. Justin Moore's "Off the Beaten Path," the country singer's third album, took the No. 2 spot after selling 97,000 copies. That places Moore atop the Country Albums chart as well.
The remainder of the Top 5 comprises more new albums Chris Young's "A.M." placed at No. 3, while the Maybach Music Group compilation "Self Made Vol. 3" and Avicii's "True" nabbed the fourth- and fifth-place spots, respectively. At No. 10, Billy Currington's "We Are Tonight" marks the third country album to premiere among the chart's highest ranks.
Luke Bryan's "Crash My Party," 2 Chainz' "B.O.A.T.S. II: Me Time," Keith Urban's "Fuse" and The Weeknd's "Kiss Land" round out the rest of the Top 10.
Head over to Billboard.com to read more about the current charts.

BEFORE YOU GO
PHOTO GALLERY
FALL MUSIC PREVIEW 2013