Krokodil: A great drug to use if you want a grossly realistic costume for Halloween -- and then to die.
(GRAPHIC WARNING: The photos below are extremely disturbing, much like this drug.)
The extremely dangerous drug that is three times more addictive than heroin has finally made its way from Russia to the United States, with two cases being reported in Arizona this week. Essentially krokodil does this to your flesh...
How Does It Happen?
-Krokodil is a homemade concoction of codeine and hydrocarbons that is injected into the veins.
-Since it is homemade, rudimentary mixers like gasoline and hydrochloric acid are used.
-Without a krokodil Heisenberg, the drug is often extremely impure and retains traces of the acid and gasoline. So users are pretty much injecting gasoline and acid into their veins, which is why it can cause skin to become disfigured and rot off the bone.
-The name krokodil is used because it can make your skin look like that of a green or even purple, scaly crocodile.
Below, some EXTREMELY GRAPHIC photos of its effects and why you should DEFINITELY NOT MESS WITH THIS STUFF.
SERIOUSLY, THESE IMAGES ARE NOT FOR THE FAINT OF HEART...
1. JUST...
2. DON'T...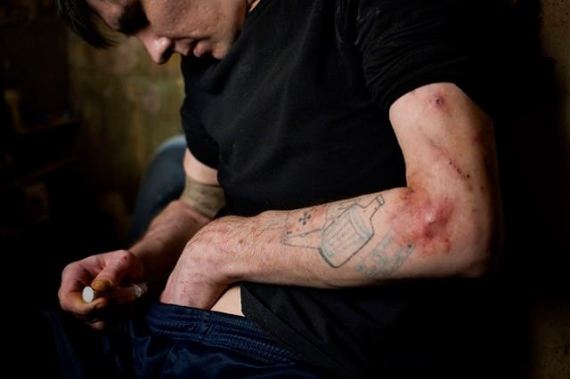 3. DO...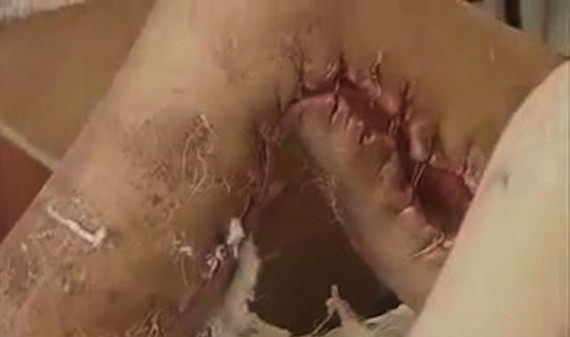 4. THIS.
5. PLEASE...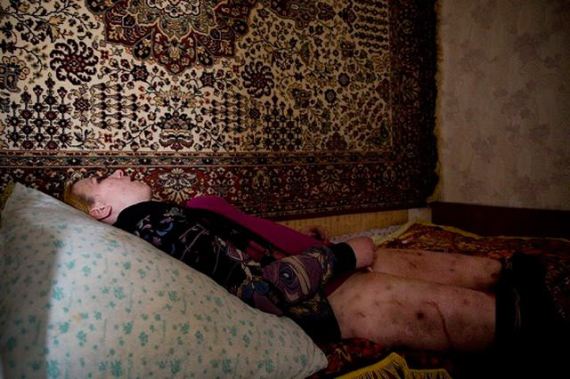 6. SAY...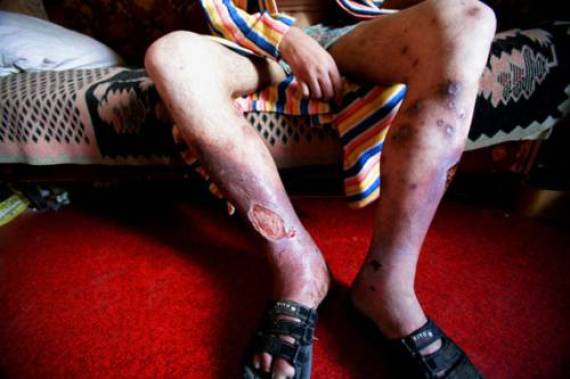 7. NO!!!!!!!!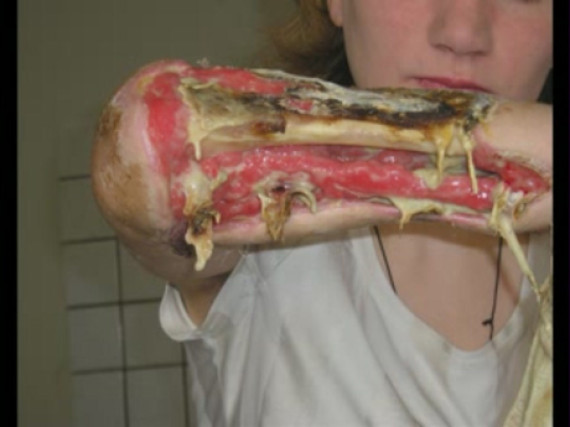 So what are you going to say?
Correction: An earlier version of this story contained a photo depicting a heroin overdose victim, not a krokodil user. The error has been corrected.
BEFORE YOU GO
PHOTO GALLERY
Horrors of methamphetamines