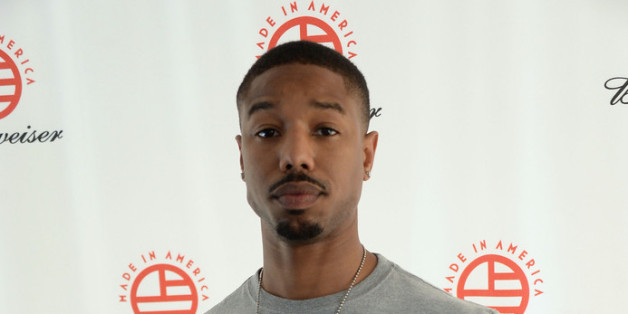 Welcome to Earth? According to TheWrap, Michael B. Jordan is being sought as a potential star in "Independence Day 2," Roland Emmerich's upcoming sequel to the 1996 blockbuster. The site reports, however, that Jordan has not received an offer from Twentieth Century Fox and that he shouldn't expect to see one, if it even comes, until the holidays.
Jordan, a breakout star this year thanks to the Sundance film "Fruitvale Station," is already attached to star in the movie "Creed," a seventh sequel to Rocky. (Jordan would play Apollo Creed's grandson.) The 26-year-old has also been rumored to play The Human Torch in the Fox reboot of "Fantastic Four." It's possible he could fit those films and "ID4 2" into his schedule: Fox has the "Independence Day" sequel set for release in 2015, but Emmerich recently said that the date could push to 2016.
The elephant in the room, of course, is whether Will Smith will return to the franchise to reprise his role. Over the summer, Emmerich said Smith would cost too much, but in a recent interview the director claimed that Smith's participation was still on the table.
"It's changing every month. To put a sequel together of that magnitude is an enormous undertaking," Emmerich said to Digital Spy. "I sometimes say, 'No, Will Smith will not be in it,' because he didn't want to do it at first. Now we have a meeting planned, we want to talk about it again. Anything can happen."
In that vein, feel free to speculate about the role Jordan might play in "Independence Day 2" and whether his part would relate in some way to Smith's character. Jordan is 19 years younger than Smith, for what it's worth.
For more on Jordan and the rumor, head to TheWrap.
[via TheWrap]
PHOTO GALLERY
Celebrity News & Photos