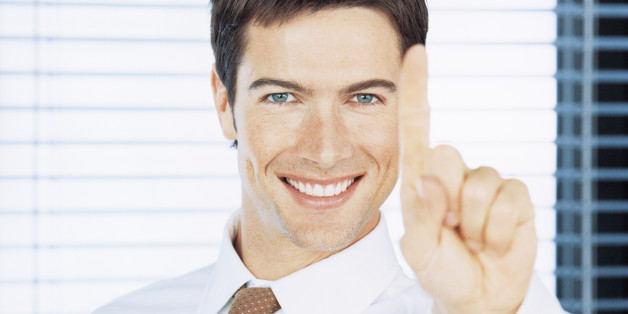 Virginia has reclaimed the top spot in Forbes magazine's ranking for the best state in which to do business.
The state returned to No. 1 in Forbes' eighth annual Best States for Business List, where it had been for four consecutive years before losing it in 2010, according to a Forbes article published Wednesday on the magazine's website.
The state had been ranked second for the past three years.
"Our desirable business climate continues to be recognized by prestigious, independent third parties like Forbes.com, and we are thrilled to regain the No. 1 spot as Best State for Business," Gov. Bob McDonnell said in a statement.
Forbes said Virginia's diverse economy, strong workforce and pro- business regulatory framework propelled it to the No. 1 spot.
Virginia is the only state to rank in the top five in four of the six key areas -- in labor supply, regulatory environment, current economic climate and quality of life categories.
The state ranked first in the regulatory category because of its busi- ness-fiiendly government policies and strong incentive offerings, Forbes said.
In the survey, Virginia placed second in labor supply; fourth in quality of life; fifth in economic climate; 17th in growth prospects; and 22nd in business costs.
"This award is a great testament
to the commonwealth's transportation infrastructure, education system, skilled workforce, regulatory environment and excellent quality of life, all of which lead to strong economic growth," the governor said.
North Dakota was ranked second, followed by Utah, North Carolina and Colorado. Utah had been No. 1 last year.
Barry E. DuVal, president of the Virginia Chamber of Commerce, said Virginia's ranking is good news and is a testament to the hard work of Virginia's business community.
"Although we are pleased with the No. 1 ranking, we must continue to work to improve our business climate, especially as we face cuts in federal spending that could have a detrimental impact on our economy," DuVal said.
Forbes said that Virginia faces potentially the biggest fallout of any state from sequestration and cuts in federal spending.
The magazine said about 30 percent of the state's economy is tied to the federal government.
The good news, Forbes said, is that the state has a diverse economy with strengths in bioscience, logistics, manufacturing and technology. Thirty-one companies with sales of more $3 billion call Virginia home.
Virginia is expected to post a job growth rate of 1.2 percent this year. In comparison, the second-best state for business, North Dakota, should have a 3.4 percent job growth rate. ___
BEFORE YOU GO
PHOTO GALLERY
Forbes 2013 Best States For Business Rankings