Eric Clapton is at it again, infiltrating the art world's most sacred of spaces with his surprisingly shrewd contemporary taste. According to Christie's, the guitar hero is selling his second pricey painting at the auction house this November, a Gerhard Richter piece entitled "Abstraktes Bild (809-1)" that's poised to sell for upwards of $25 million.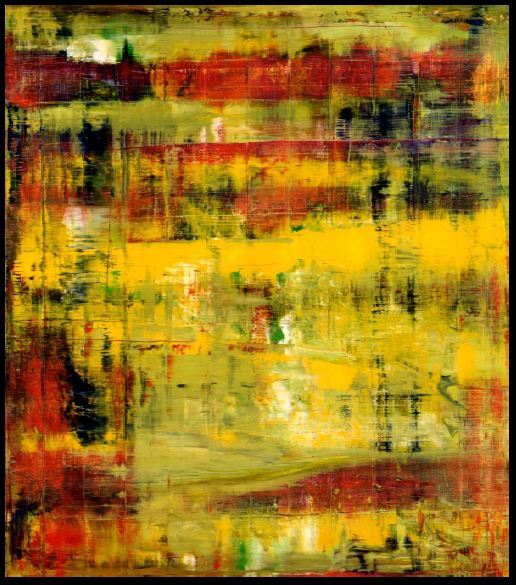 Gerhard Richter (b. 1932), Abstraktes Bild (809-1), oil on canvas, 88 ½ x 78 ¾ in. (224.8 x 200 cm.), painted in 1994, Estimate: $20,000,000-25,000,000.
As we mentioned, this isn't the first time Clapton has unloaded a painting in the tense world of auctions. In 2012, the musician sold a Richter work for $34 million at Christie's, a sum that went down in history as the highest price ever paid at auction for a living artist. Clapton originally bought that painting and two others for a total of £2million ($3.2 million) back in 2001, only to sell one for over 10 times the price tag 11 years later.
The first painting, also titled "Abstraktes Bild," was only expected to sell for between £9 million and £12 million ($14.5 million and $19.3 million). It blew those predictions away, which will likely prompt art speculators to set their sights high for Clapton's second sale.
"Richter is certainly the greatest abstract painter working today," Brett Gorvy, Chairman and International Head of Post-War and Contemporary Art at Chritie's, explained in a statement. ""Abstraktes Bild (809-1)' is remarkable for the illusion of space that develops, ironically, out of his incidental process... [It] has the sense of a full fall abstract landscape."
Part of the New York auction house's Post-War and Contemporary art sale, the second "Abstraktes Bild (809-1)" will make the exhibition rounds in Paris and London before coming to the bidding block in New York City this fall, boasting a hefty, hefty price tag.
BEFORE YOU GO
PHOTO GALLERY
The Biggest Art Auction Sales of 2012