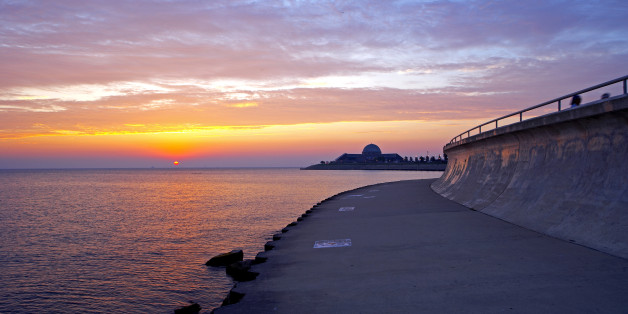 It reportedly lasted only minutes, but a bright meteor that reportedly shot through the air early morning Thursday has plenty of area skywatchers buzzing.
The American Meteor Society says it received more than 700 reports of a large "fireball" --an extremely bright meteor -- in the sky early Thursday just after 6 a.m.
Good morning #Chicago! Skycam 9 crew says they saw a BRIGHT light in sky this am (shooting star, meteor?) Ayone else? pic.twitter.com/9jEhkb5B89

— Sarah Jindra (@SarahJindra) September 26, 2013
WGN-TV helicopter pilot Mike Sypien told the Tribune he saw a "burning green and red ball of light" and described it as moving faster than an airplane.
"My photographer was like, 'Holy cow, did you see that?'" Sypien said. "It was very vivid. It was very bright. It almost looked like somebody took a flare and threw it across our windshield."
Though at least one local witness in suburban Palatine spotted the sight, the AMS said reports poured in from Ohio, Illinois, Indiana, Kentucky, Missouri and Wisconsin as well.
"I saw a bright blip with a tale moving pretty slowly but it was very visible," Kevin Keadle, of Palatine, told CBS Chicago. Keadle said he saw the fireball from his balcony looking east at about 6:20 a.m. when he snapped one of the few pictures of the meteor.
"In my photo it was a little off in the distance but it was much clearer in person. There was a plane crossing also, so that gave me some depth there. For a second, I thought it might hit the plane it was too far away," Keadle said.
"@nbcchicago: We're looking into reports of a meteor seen streaking across the sky a bit ago" Palatine pic.twitter.com/yClJaCFiqB

— K-Mitch (@kato43) September 26, 2013
Thursday's sighting marked the thirteenth "significant" meteor event in the nation this month, according to the AMS. Mike Hankey, a meteor observer for the society said September has been the most active month since the AMS started tracking sightings in 2005.
"It's a special thing for someone who saw it," Hankey said. "And they will probably never see it again for the rest of their lives."
BEFORE YOU GO
PHOTO GALLERY
Blue Moon Photos