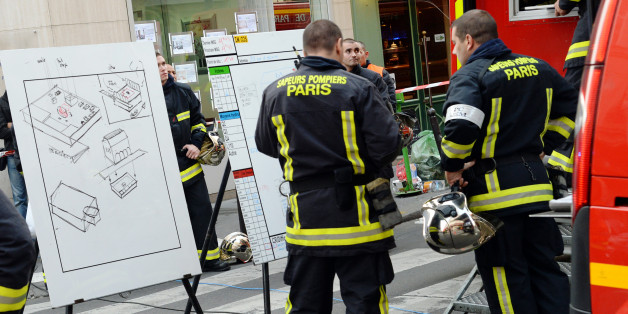 (Adds details on fuel tank, fire brigade statement)
PARIS, Sept 27 (Reuters) - At least three people were killed on Friday in a large explosion on a work site in central Paris which the fire brigade said was likely an accident caused by a fuel tank igniting.
The blast on a narrow street in northern Paris ripped through an underground garage where several workers were gathered, causing surrounding buildings to shake.
A building across from the blast site had been evacuated and the fire brigade was reinforcing its foundations to avoid collapse, a fireman said.
A fuel tank was the most likely cause of the blast, he added. Rescuers were using dogs to search for a possible fourth victim under rubble.
"The circumstances of this tragedy are not yet clear and an investigation will shed light on this terrible accident," Paris Mayor Bertrand Delanoe said in a statement. (Reporting By Gerard Bon; Writing by Nicholas Vinocur; editing by Mark John)
BEFORE YOU GO
PHOTO GALLERY
Crackdown In Saint-Denis