Updated story
A 29-year-old University of Illinois student is being held on $10 million bond in connection to the stabbing death of his 25-year-old ex-girlfriend in her apartment Friday.
Yongfei Ci, a sixth year doctoral student in Mathematics, was accused of breaking into Mengchen Huang's apartment Friday morning.
Prosecutors say Ci held Huang and her roommate captive before the attack. The roommate, who was ultimately unharmed, was tied up and locked in the bathroom while Ci kept Huang in the living room.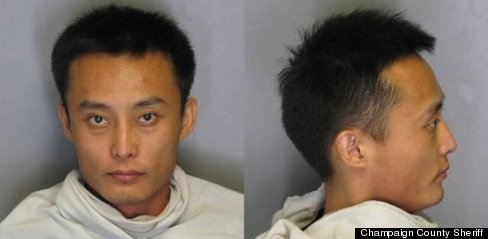 U of I student Yongfei Ci is accused of killing a fellow student at an off-campus apartment Friday.
In court Saturday morning, Assistant Champaign County State's Attorney Tim Sullivan said Ci traveled from Brown University in Providence, R.I. where he had been taking a course back to Urbana to confront Huang. According to the News-Gazette, Ci believed Huang had been cheating on him (Huang's roommate had identified Ci to police as the victim's ex-boyfriend).
Sullivan said Ci forced his way into the apartment a few blocks north of campus around 11 a.m. where he bound both women with duct tape. Ci allegedly stabbed Huang in the throat at least three times and slit her throat before fleeing.
"There was a roommate who had been in the apartment at the time. She was bound or restrained. She broke free and came out into the courtyard and that was how we got notified," Urbana police Lt. Bryant Seraphin told the News-Gazette.
Huang, a graduate student from Nanjing, China, was enrolled in the School of Art and Design, the Daily Illini reports. The 25-year-old was pronounced dead at the scene.
Police used cellphone technology to track Ci to a nearby motel in Champaign around 1:20 p.m. where he ultimately surrendered without incident, the Tribune reports.
The News-Gazette said university police began issuing alerts about 12:45 p.m. about the off-campus homicide and released Ci's name and the description of his car.
An autopsy of the victim is pending. Meanwhile Ci, a Chinese national, is expected to be formally charged Monday.
BEFORE YOU GO
PHOTO GALLERY
Most Dangerous College Campuses: According To The Daily Beast's Analysis