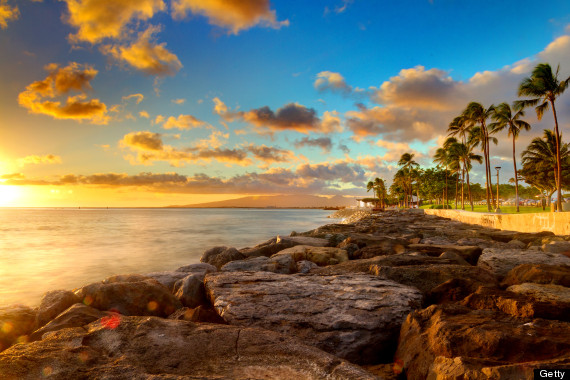 HuffPost's newest addition, HuffPost Hawaii, was launched earlier this month. As September comes to a close, we're celebrating Hawaii as this week's Moment of Travel Zen. Of the 50th state, HuffPost Hawaii Editor Chloe Fox says:
Hawaii is physically stunning -- that's no surprise. But the most magical part about being here is not just the blueness of the water, the greenness of the mountains, or the ubiquity of the rainbows. Hawaii is the most remote place on earth -- it is the furthest away from any other landmass, which gives it a serene peacefulness, a feeling that nothing in the world can impinge on you or your happiness. It is the ultimate escape and the perfect place to let go of fears, stressors and whatever else is holding you back from truly enjoying and living your life.
Where have you traveled for a moment of zen? Email travel@huffingtonpost.com with your travel zen or submit below.
Check out more stunning photos of Hawaii in the slideshow below!
PHOTO GALLERY
Travel Zen: Hawaii
And to see our past featured Moments of Travel Zen...
PHOTO GALLERY
Look: Fields