Tina Fey paid homage to Farrah Fawcett when she hosted the "SNL" Season 39 premiere on Saturday, Sept. 28.
In one of the promo images used to introduce the show, Fey struck Fawcett's iconic pose and donned the red bathing suit and feathered hair Fawcett made famous in the 1976 poster that broke records.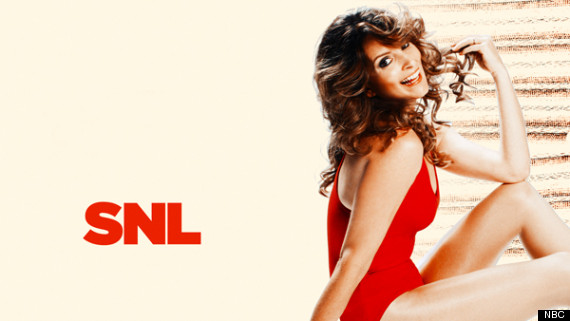 Fawcett's bathing suit was donated to the Smithsonian in 2011. The "Charlie's Angels" star passed away in 2009. Fawcett's poster is still available for purchase. Sadly Fey's is not, sorry "30 Rock" fans.