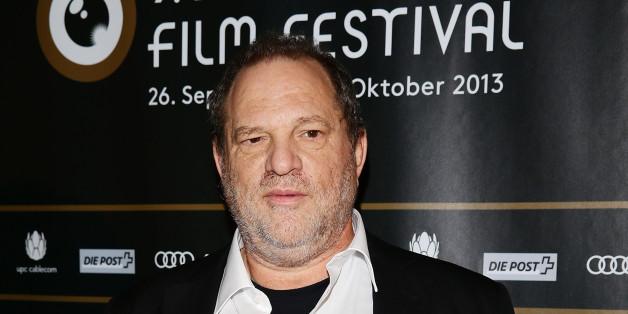 Harvey Weinstein is never one to mince words, so it's no surprise that the Hollywood mogul went on record to say what everyone is probably already thinking: This year's awards season is crazy.
"This is the most competitive [Oscar] season I've ever seen," Weinstein said at the Zurich International Film Festival on Sunday. "And if you aren't ready, don't get in it."
Weinstein was speaking about "Grace of Monaco," the Nicole Kidman film that Weinstein pushed from its planned Nov. 27 bow to an undisclosed date in the spring of 2014. "It just wasn't ready," Weinstein said of the film, which stars Kidman as Princess Grace Kelly. "The score wasn't ready, a lot of things weren't ready. [...] Also we've played no festivals on that movie, so it's hard to get into an Oscar race without at least some festival exposure."
This year's crowded awards season has already lost "Grace of Monaco" and "Foxcatcher" -- Sony Pictures Classics announced that the Bennett Miller film would move to 2014, this just one month after the studio proclaimed "Foxcatcher" would be ready for 2013 -- and could see another major contender, Martin Scorsese's "The Wolf Of Wall Street," dip off the calendar as well. As of now, "Wolf Of Wall Street" is still set for release by Paramount on Nov. 15, the same day the studio is unveiling its other big awards contender, Alexander Payne's "Nebraska," but speculation has run rampant that the "Wolf" date could change.
As for the 2013 movies definitely in contention for Oscars, Weinstein has opinions on those as well. At the Zurich International Film Festival, he professed love for Steve McQueen's "12 Years A Slave," the current favorite for Best Picture among awards prognosticators, as well as the Warner Bros. release "Prisoners."
"[That's] the best film I've seen all year," Weinstein said, before acknowledging the recent riff between WB and TWC over the title of "Lee Daniels' The Butler." "I don't know why I'm praising a Warner Bros. movie after what they did to us on 'The Butler' [...] but they are good people and they made a good movie."
Despite that stamp of approval, "Prisoners" director Denis Villeneuve and stars Hugh Jackman and Jake Gyllenhaal shouldn't make plans for Oscar night just yet. During awards season in 2011, Weinstein told Vulture that George Clooney's "The Ides of March," another Warner Bros. release, his favorite movie of the year.
"So Oscar prediction? That that gets nominated for Best Picture, Best Director, and Best Actor," Weinstein said. Unfortunately for all parties involved, "The Ides of March" failed to earn nominations in any of those categories. (It did received a nomination, however, for best screenplay; there's hope for you yet, ‎Aaron Guzikowski.)
[via ScreenDaily, THR]
PHOTO GALLERY
Celebrity News & Photos