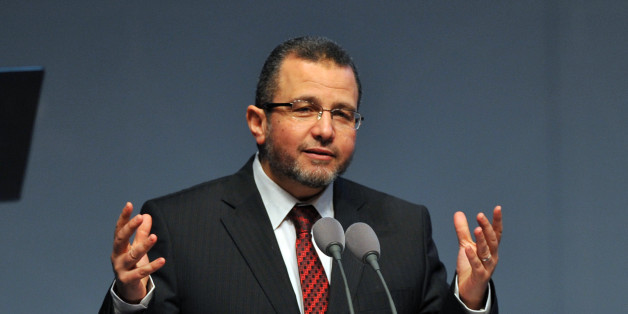 CAIRO, Sept 30 (Reuters) - An Egyptian court on Monday upheld a one-year prison sentence against former Prime Minister Hisham Kandil, who headed the government of deposed President Mohamed Morsi.
Kandil was sentenced in April, before Morsi's July 3 downfall, for failing to implement a court ruling to renationalise a textile company sold off by the administration of autocrat Hosni Mubarak. Judge Khaled Hassan said the prison sentence must now be carried out.
Morsi appointed Kandil in July 2012, after the Muslim Brotherhood politician won Egypt's first freely contested presidential election. Morsi was deposed by the army on July 3 after mass protests against his rule. He is in detention charged with crimes including inciting the killing of protesters.
The sentence against Kandil related to a 2011 court ruling demanding the government repurchase textile company Tanta Flax and Oils from a Saudi Arabian investor who bought it in 2005.
Officials in the Kandil government had said renationalising state enterprises was not straightforward and the company had been broken up since it was sold to the foreign investor.
Egyptian courts have issued at least 11 rulings since the revolution that toppled Mubarak ordering the state to reverse deals signed by the former president's administration. The lawsuits have been brought by activists and lawyers who say companies were sold off too cheaply and were representative of corrupt business practices during the Mubarak era.
The subsequent rulings have plunged a number of foreign companies operating in Egypt into legal limbo, exposing the government to the risk of costly international arbitration that could scare off much-needed investment from abroad.
(Writing by Tom Perry; Editing by Janet Lawrence)
BEFORE YOU GO
PHOTO GALLERY
Egypt's Dalga