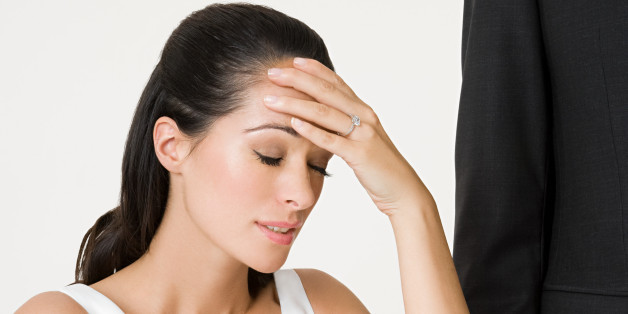 The rules of wedding etiquette are constantly changing, making it difficult for modern brides, grooms and guests to find up-to-date and correct information. But here at HuffPost Weddings, we're all about making your life easier. That's why we've launched #MannersMondays, a weekly series in which we ask our followers on Twitter and Facebook to submit their most burning etiquette-related questions. Then, with the help of our team of etiquette experts, we get you the right answers to your biggest Big Day dilemmas. You can send yours via Facebook or tweet it to us @HuffPostWedding with the hashtag #MannersMondays. Check out this week's question below!
Xochitl Gonzalez -- etiquette expert, wedding planner and HuffPost Weddings blogger -- is here to help us figure out this sticky predicament. Find out what she had to say below:
Oh, the family troublemaker -- we all have at least one…if not more. It's easy to say, "Don't invite them," but who that troublemaker is varies from family to family. And sometimes, it's a "key player" like your mother or your future spouse's brother and the drama around not inviting them is simply too great. So, if it's a second-tier troublemaker -- let's say a family friend who drinks too much or a cousin and his wife who always argue -- then I say keep them off the guest list and deal with the drama of them being excluded in the upfront. Let your friends and other family members know that they are not invited and be prepared for backlash, but it helps to confide in a relative or friend who understands your decision. These things also always go over more smoothly if there is a previous issue of bad behavior (like when one of my friends laid down drunk on the dance floor at a party. It was a pretty easy argument to keep him off the next guest list and most of our friends were fairly tight-lipped about his being excluded).

Now, if the troublemaker is a more immediate family member, you will most likely need to address the possibility of trouble with other family intimates and pre-define a course of action. Perhaps you select a family member who will remove said troublemaker from the reception when things get out of hand, or depending on how dramatic this person is, you may need more enforcements. We've had to hire security guards to keep an eye on evil stepmothers and had bouncers guard doors in case ex-girlfriends showed up. If you can avoid it, don't invite the troublemaker -- they will still make trouble this way, but at least it will be in advance of the wedding, instead of at it. If you can't avoid it, remember that the best offense is a prepared defense.
Below, the 13 worst crimes a wedding guest can commit, according to our readers.
PHOTO GALLERY
The Worst Thing A Wedding Guest Can Do