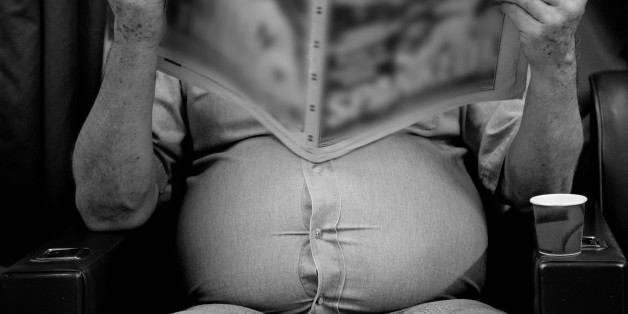 Since Mayor Michael Bloomberg took office in 2002, the obesity rate in New York City has climbed a staggering 25 percent among adults.
The New York Post reports roughly one in five New Yorkers was considered obese in 2002. But according to the latest statistics produced by the city's health department, nearly one in four New Yorkers is now counted as overweight.
The startling numbers come as a major disappointment to Bloomberg's legacy, as his tenure has overseen the implementation of a number of health initiatives including a ban on trans fat and smoking inside restaurants and bars.
The mayor has been particularly vocal in his fight to combat obesity among New Yorkers. During his 12 years, he has launched major campaigns including the promotion of stair use in buildings and a series of anti-obesity posters.
In 2012, the board of health approved Bloomberg's effort to curb obesity rates with restrictions on large sugary drinks.
Commonly called the "soda ban," the plan was heralded by public health officials, but derided by the beverage industry and critics who thought Bloomberg's plan was a nanny-state initiative.
A day before to the ban's enforcement, a judge struck down the restriction-- a rejection which was upheld months later by an appeals court.
"Despite recent declines, sugary-drink consumption remains far higher today than it was in the 1970s, when the obesity epidemic began to surge," a spokesperson for the mayor said, responding to Monday's data. "Nationwide, adult obesity rates have been going up for at least the last 30 years, and we expect a lag in changes in the adult obesity rate after a change in diet.
The city's childhood obesity rate however, has seen significant improvement, dropping from 19 percent to 16 percent in the past nine years.
BEFORE YOU GO
PHOTO GALLERY
Most And Least Obese States In 2012