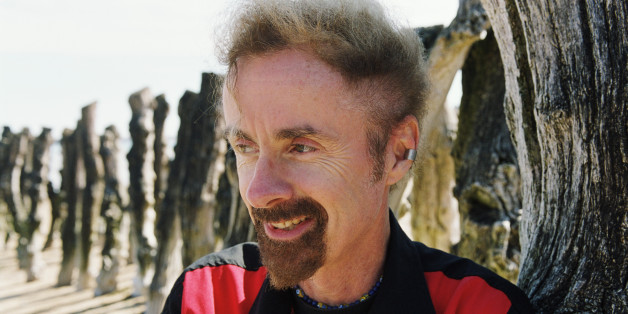 Brief Interviews is a new series in which writers discuss language, literature, and a handful of Proustian personality questions.
T.C. Boyle is the author of 14 novels and 10 short story collections, including "T.C. Boyle Stories II" [Viking, $45.00], an anthology of his later works peppered among a group new stories titled, "Death in Kitchawank." His short stories have appeared in The New Yorker, Esquire, and Atlantic Monthly. His novels, including the PEN/Faulkner award winner, "World's End," often hone in on mankind's relationship with the natural world.
What is your most prized possession?
My brain. It's been with me since the very beginning. I remember using it in a very tentative way when I was six months old, nestled in my mother's arms and crapping directly in my pants. I didn't have to pay taxes back then and I didn't yet realize that human life is boundlessly inane. Today, I try not to think too much, which is impossible, of course, but I do like to shut down the depressive faculty by creating short stories and novels and taking long walks in the woods, muttering to myself. I should say too that recently I've been shopping the internet ads for a full brain replacement. I want a younger one, one that can do a little math and program the whistling-of-pop-tunes feature the old one doesn't have.
Who (or what) do you envy?
I envy Jesus because he's dead. I also envy the local bums here in Santa Barbara. They have formed a loosely bound tribe and always seem convivial. I remember driving the kids to school one misty morning and seeing seven of them (the magical number) sitting around in a circle, each bum propped up by his very own palm tree, the waves rushing in, the beach sparkling, as they passed around that first short dog of the day just to get the taste of sleep out of their mouths. As for the aforementioned Jesus, let's strike that. He had a whole lot of suffering to go through, if you believe the accounts. How about this: I envy his mother, because she was the only human who did not die. She ascended directly to heaven. Directly. Nice term. We could only wish.
Where do you like to read?
I never go anywhere without a book for fear of being stuck in line in front of the theater or strapped down in the dentist's chair and being bored witless. Thus, I read everywhere. My two favorite spots, in descending order: a) Propped up on the smoothly polished granite surface of my favorite waterfall in the Sequoia National Forest, trusty dog at my side; b) stretched out before the fireplace here in Santa Barbara, music seeping through the speakers, the oldest cat in the universe perched on my chest, trusty dog comatose on the rug.
What did you want to be when you grew up?
I didn't realize that you could be an author 'til my junior year in college when I blundered into a creative writing class. Prior to that I had two ambitions. The first was musical. I studied saxophone in high school and could play the living hell out of the instrument, sight-reading and sight-transposing, but unfortunately (or maybe fortunately, both for me and the world) I flunked my audition at the music college I went to because I had no feel for the kind of music they expected us to play. I made up for this by becoming, like all young Americans, a rocker. The second ambition, or rather the first, since it preceded music, will come as no surprise to my readers, who have traced my musings about the environment through the many turnings of my books and stories: I wanted to be a field biologist. And I might have been too, if it weren't for math.
What word do you hate?
I hate the word "No." People have been telling me "No" as long as I can remember. As in, "No, you can't grow a tail and become a sea mammal." Or, "No, you can't eat all your sister's candy, only most of it." Or, "No, you can't redline the tachometer of your sports car on the 405 freeway." Or, "No, you can't go through this door (or that door) and most emphatically, no, you cannot seize power and control this country, even though you do know what everybody wants and would be a very benign dictator."

What word or phrase do you overuse?
Shit. Or, in my most frequent iteration, schiesse. This is a word I use in anger and frustration, of course, as all of us must, but it also comes in handily to describe one of our most essential bodily functions. I remember once doing an interview with a French journalist who was a deep reader of my work. It happened that one of my close (and, it goes without saying, degenerate) friends was visiting at the time and he asked to sit in on the interview. The journalist was tracing some of the themes of my work when my friend cut in and announced, "He has two themes only, shit and death." Sure enough, a few weeks later, I got a copy of the interview/article, which carried this headline: "Boyle, Le Merde et La Mort."
If you could recommend one book, which would it be?
Well, I must admit that Borges precedes me here, but I'll take a cue from him anytime: The Encyclopedia Britannica.