Last week, Burger King announced that it had released a "healthier" version of its french fries. If skepticism is your immediate reaction to this statement, you're not alone. We tried these "healthy fries," and found that they don't deviate too far from the original ones in taste and nutrition.
But it got us thinking about the concept of a "healthier" option -- is it always, in fact, better for you? In some instances, we've found, the low-cal, fat-free, diet foods we find are even less healthful than the originals. Take, for example, fat-free salad dressing: Manufacturers remove some fat, but they replace those fats with less healthful ingredients, such as high-fructose corn syrup. Here are a few more so-called health foods that we think aren't better than the originals:
Fat-free milk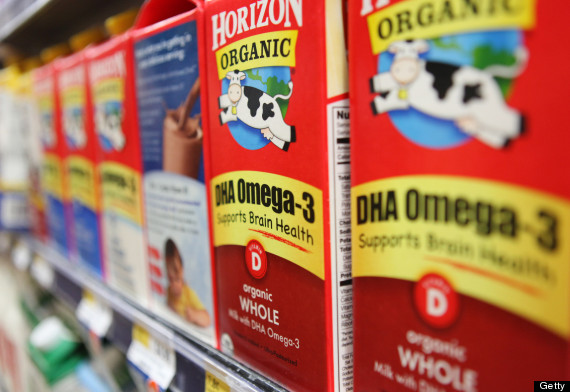 We know what you're thinking: "Only 90 calories in a one cup serving and absolutely no fat? This MUST be a winner!" Think again. When companies take out all the fat in milk, they're also removing good vitamins like A and D. While some skim milk gets vitamins A and D added back in, it's not naturally from the milk fat. Additionally, in a TIME article, Dr. Walter Willett, chair of the department of nutrition and epidemiology at Harvard School of Public Health, said that most reduced-fat foods cause people to eat more because they are not as filling.
Opting for milk with just a bit of fat helps you get nutrients like conjugated lineolic acid without packing in too many calories.
Reduced-fat peanut butter
Some people stress over the amount of fat calories in peanut butter. But nuts contain good sources of heart-healthy fats. The reduced-fat versions of peanut butter replace the missing fat with extra sweeteners and empty carbs.
Regular peanut butter typically includes just 4 more grams of fat per serving, which can work as part of a healthy, balanced diet: The total recommended fat intake for the average person is about 30 percent of total calories each day. Instead, your best bet is to seek peanut butter that only lists peanuts in its ingredients (so it doesn't have other added preservatives or ingredients).
Soy meat alternatives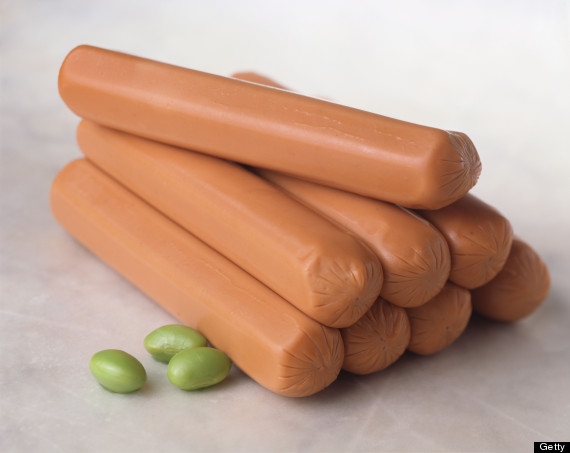 According to Dr. Oz, many meat alternatives made with soy protein may have less fat and saturated fat than processed meats (of which we are no fan!), but they are also highly processed. Dr. Oz also explains that most of the "frankensoy" products, like fake steak strips and chicken nuggets, "are [...] likely to be loaded with added sugars, fats and refined flours."
To get your soy protein fix, try a natural, whole-food sources like edamame or tofu, which is just blocks of coagulated soymilk. Both of these options are full of calcium and omega-3 fats, which can lower your risk of developing dementia.
Fat-free turkey
Most packaged turkey products (especially fat-free ones) are loaded with crazy amounts of sodium to keep them fresh. One 2-ounce serving of some brands contains almost a third of the maximum recommended daily sodium intake. Pre-packaged turkey also contains the preservative sodium nitrate -- a chemical known to turn into cancer-causing chemicals in the stomach and trigger migraines in some people.
Instead, try buying a (free-range) bird and roasting it yourself. Or, if you're short on time, seek out low-sodium, all-natural versions of those pre-packaged slices. It helps to find a brand that has less than 350 milligrams of sodium per 2-ounce serving.
Gluten-free cookies (if you don't have Celiac or a gluten sensitivity)
Medical concerns aside, just because it's gluten-free, doesn't necessarily mean it's a healthy alternative. Men's Health reported that just two of Glow's Gluten-Free Gingersnap cookies have more calories than seven of Nabisco's Ginger Snaps -- and as much saturated fat as 10 McDonald's chicken nuggets!
Fat-free microwave popcorn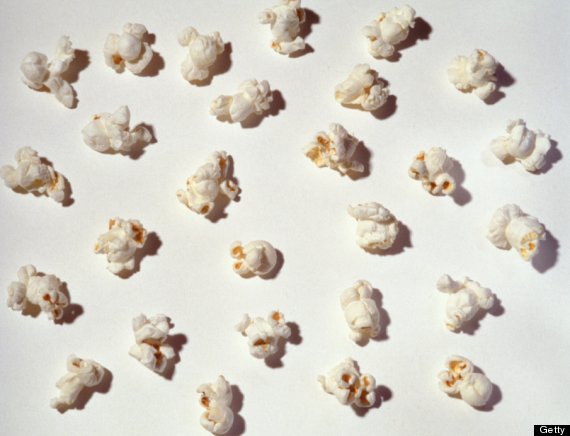 It's so easy to pop a bag of popcorn in the microwave when you're lounging at home watching a movie, but it's not just popcorn you're munching on. When you microwave those kernels, the steam they emit contains about four dozen chemicals from the fake butter flavorings and the ink and glue in the bags. One compound in fake butter -- diacetyl -- has been found to cause respiratory illness in factory workers where it is processed.
If you're trying to avoid butter, why not replace it with a heart-healthy fat? All you need are some kernels, a pot and olive oil, according to The Kitchn. No scary chemicals included.
Diet frozen meals
Here's what's in your frozen meal: Butylated hydroxytoluene, a chemical used to preserve meat that has been linked to increased cancer risk. Also polysorbate 80, a chemical used to keep the oil and food from separating when you nuke it. It can also be found in shaving cream and a ton of sugars, including dextrose, molasses, corn syrup, maltodextrin, and high-fructose corn syrup. Oh, and don't forget that each of these "healthy" frozen meals replace the fat with loads and loads of sodium -- almost half of your daily requirement.
Don't be fooled by the word "light" in the name. When it feels like there's no time to cook, consider the many wholesome meals you can make in 20 minutes or less. Try this suggestion from Cooking Light: Grab some quinoa, avocado, heirloom tomatoes, cilantro and olive oil for a quick and tasty meal. Or, try this 15 minute turkey chili recipe.
Light bread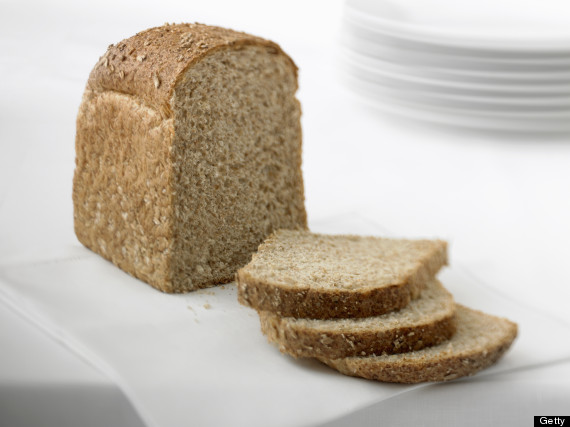 They may seem healthful because they appear low in fat and calories, but "light" bread is really comprised of white flour with added-in sweeteners.
If you buy normal bread instead of the "low-calorie" versions, you're only eating about 30 more calories, and you wont be ingesting artificial substances. Take the time to read the nutritional labels.
Reduced-fat veggie chips
These are probably one of the most deceiving snacks of all time. Chips made out of veggies -- how could that not be healthy? Think about it -- potato chips are also technically made out of a vegetable (albeit a starchy one). And vegetable chips are just as salty as their potato counterparts. Sometimes food companies just add food coloring to potato starch to make them "appear" more vegetable-like.
You'll be better off eating 12 to 15 baked tortilla chips, according to Fitness Magazine, and pairing them with veggie-loaded salsa makes for a satisfying and healthy snack.
What so-called healthy alternative have you ditched lately? Tell us in the comments!
BEFORE YOU GO
PHOTO GALLERY
7 Foods To Boost Mood