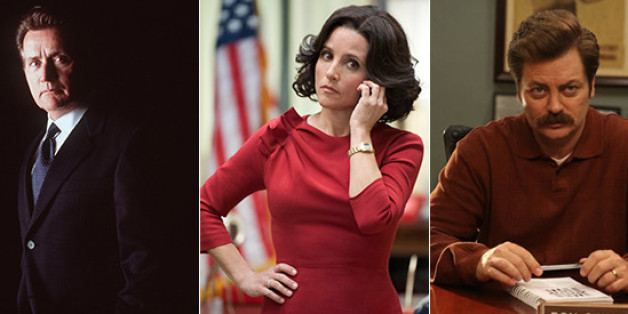 A government shutdown is nothing new ... to TV viewers. "The West Wing," "Parks & Recreation" and "Veep" have all tackled the topic.
The characters, well, they handled the shutdown in very different ways.
"Parks & Recreation"

On "Parks & Recreation," the fictional city of Pawnee was hit with a financial crisis like they've never seen.
"Think of the government as a broken down carousel. We are gonna slap on a new coat of paint. We are gonna fix that broken speaker system," Chris Traeger (Rob Lowe) says. "And get those happy kids back up on the horses where they belong."
Leslie Knope tried to avert the crisis, but Ron Swanson delighted in the shutdown. Just look at his face.
In the end, Pawnee bounced back and Leslie met Ben Wyatt (Adam Scott) and the two fell in love and got married. Awww!
"Veep"
Vice President Selina Meyer (Julia Louis-Dreyfus) did her best to avoid the shutdown, but the budget didn't come together and Selina was forced to temporarily layoff some of her staff in "Shutdown." The garbage piled up outside the veep's residence and when her office hired a private company to haul it away, well, things didn't go well. Plus, bears started eating people because there were no park rangers.
Selina handled it all in typical fashion.
[via]
"The West Wing"
Season 5 of "The West Wing" saw President Josiah Bartlet (Martin Sheen) clash with Speaker of the House Jeff Haffley (Steven Culp).
It came to a head in the appropriately titled "Shutdown." Bartlet refused to give in to the demands of the Republicans and the government was shut down.
If only Leslie Knope was real and working in Washington.
BEFORE YOU GO
PHOTO GALLERY
Critics Picks 2013-2014