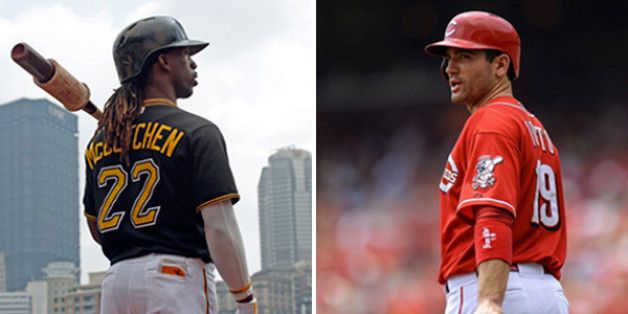 If familiarity truly breeds contempt then the 2013 NL Wild Card Game should be full of ill will.
After finishing the regular season by facing off in six of their last nine games, the Cincinnati Reds and Pittsburgh Pirates are together again in the NL Wild Card Playoff Game. En route to its first winning season in 20 years, Pittsburgh went 11-8 against its NL Central rival during the 2013 campaign. To close out the season, the Pirates swept a trio of games in Cincinnati to lock up home-field advantage for this one-game playoff.
"It'll be electric," Pirates outfielder Marlon Byrd said of the atmosphere at PNC Park, via MLB.com. "The city, its sports fans. They love their sports. They've had the Steelers and the Penguins and have been waiting for their Pirates. And here we come."
The Pirates, who went 50-31 at home during the regular season, will send Francisco Liriano to the mound in the must-win affair on Tuesday night. Liriano produced a sterling home ERA of 1.47 during the season and posted an 8-1 record at PNC Park while holding opposing hitters to an anemic .174 batting average, according to the Pittsburgh Post-Gazette.
Dusty Baker's Reds will counter with Johnny Cueto. The 27-year-old righty has battled injuries throughout the 2013 season but pitched well in two September outings.
"Johnny's not feeling any pain," Baker said ahead of the game, via the Cincinnati Enquirer. "Johnny is psyched about getting the ball. Cueto loves to pitch and loves to compete. We feel good about Johnny Cueto pitching."
Pirates fans, meanwhile, feel great about the team's return to the MLB Playoffs. This game will mark the Pirates' first postseason game since 1992. It will also certainly add a new chapter to the burgeoning rivalry. Will home-field make the difference? Or will Cueto see that Pittsburgh's return to October baseball is brief?