The pandas have been furloughed. The National Zoo's panda cam went dark on Tuesday morning, after Congress failed to come to a budget deal.
Some government services on hold during the partial government shutdown can't be replicated -- there's really only one Lincoln Memorial, one NASA.
Pandas, reluctant to breed -- and survive into adulthood -- as they are, are not abundant. But there is more than one panda.
And there's more than one panda cam. These won't show us D.C.'s growing cub, eyes still closed, snuggled up to mom Mei Xiang, as last we saw her. But they will show us pandas. Lots and lots of pandas, who don't depend on House Speaker John Boehner (R-Ohio) for their public displays.
Here's where to get your panda fix during the shutdown (when the cams aren't embedded -- most can't be -- follow the bolded links):
China's Chengdu Research Base of Giant Panda Breeding iPanda Cam:
Eighty-three pandas are livestreamed via 28 camera placed around this 106 hectare facility in southwest China.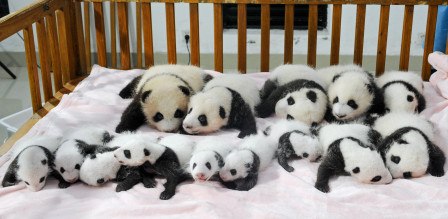 This one in black and white is an especially good replacement for the National Zoo's panda cam, since Atlanta has two baby pandas for us to ogle and adore. Libertarians are also enthused about this cam's private funding.
Animal Planet And Explore.org's Bifengxia Panda Cam:
This is a new panda cam out of China, that just went live on Tuesday! It's broadcast from the Bifengxia Panda Base, which you may remember as the place to which D.C.'s last surviving baby panda, Tai Shan -- otherwise known as Butterstick -- was sent in 2009, breaking Washingtonians' panda-loving hearts.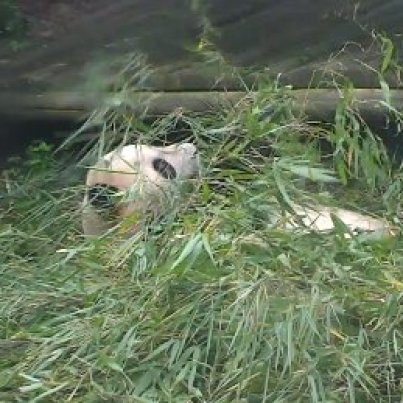 This zoo has two pandas, and their color livestream shows them luxuriating in swaths of bamboo.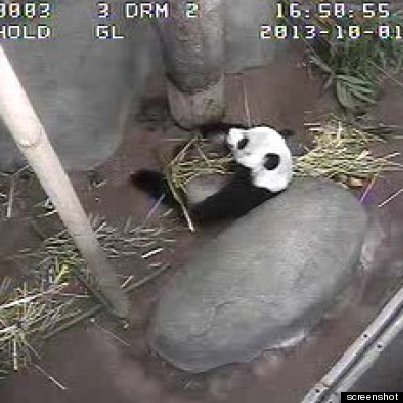 The San Diego Zoo's Panda Cam:
San Diego has four pandas, and its live cam is in color.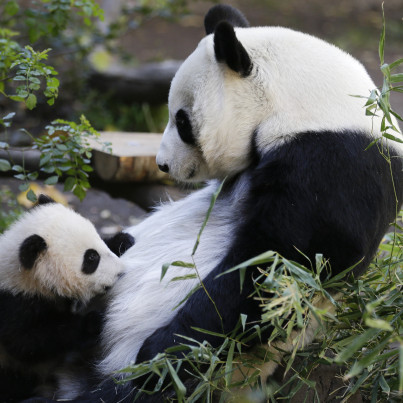 And let's say you're looking for animals beyond pandas to look at, now that the government's been shut down and you (we're just speculating) have some extra time on your hands. Why don't you check out:
A rich Micronesian reef, in Palau:
Live streaming video by Ustream
Polar bears at the Ouwehand Zoo in the Netherlands:
Brown bears and salmon, getting along in Alaska:
Live streaming video by Ustream
And proving that puppies get shut down for no one, Animal Planet's Too Cute puppy cam, streaming live from the Washington Animal Rescue League:
Live video by Animal Planet L!ve
Tell us about your favorite panda cam substitute in the comments!
BEFORE YOU GO
PHOTO GALLERY
2013 Government Shutdown