Rihanna's style star continues to rise as the pop star lands on the cover of Glamour's November issue. This marks the third time RiRi has graced the glossy and she looks simply flawless in the cover image captured by Terry Tsiolis.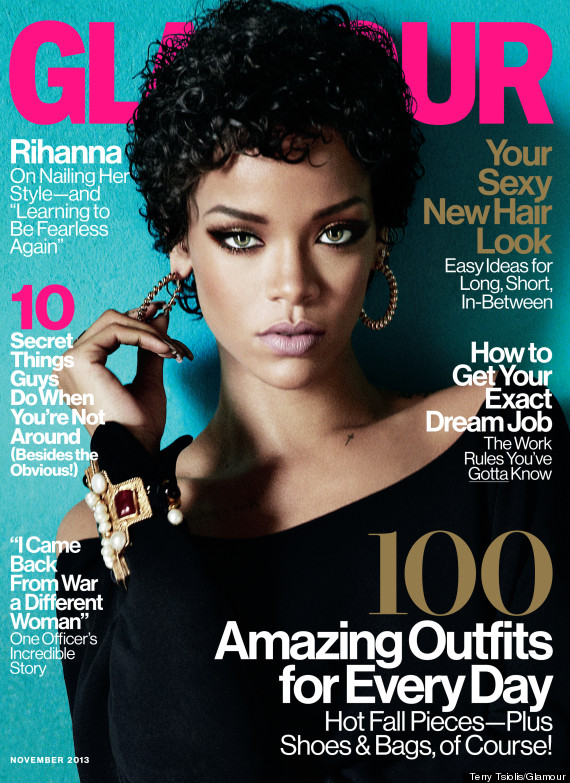 And if the cover isn't amazing enough, inside the issue the "Pour It Up" singer gives us some insight on why fashion is such an important part of her life.
"My love for fashion—let me say, my admiration for fashion—started with my mom." Rihanna told Glamour. "I used to watch her get dressed. She was around my age right now, and she was so fly. So fly."
RiRi also said she's "obsessed with being first with everything in fashion," which prompted her to create "Styled To Rock," the design competition TV show she stars on and co-produces. But the most interesting revelation in the cover story was Rihanna's picks for best-dressed stars.
While she praises Nicole Richie's sartorial skills, RiRi's ultimate style icon is much more regal than the former reality star.
But you know who is the best who ever did it? Princess Diana. She was like—she killed it. Every look was right. She was gangsta with her clothes. She had these crazy hats. She got oversize jackets. I loved everything she wore.
For a gal whose ensembles are often referred to as sexy, over-the-top and NSFW, we're surprised that RiRi would find the prim and proper princess' style appealing.
But after a bit of digging in the photo archives, we discovered that RiRi has actually taken quite a few pages out of Lady Di's style book. Check it out...
You can never go wrong in a black dress and pearls.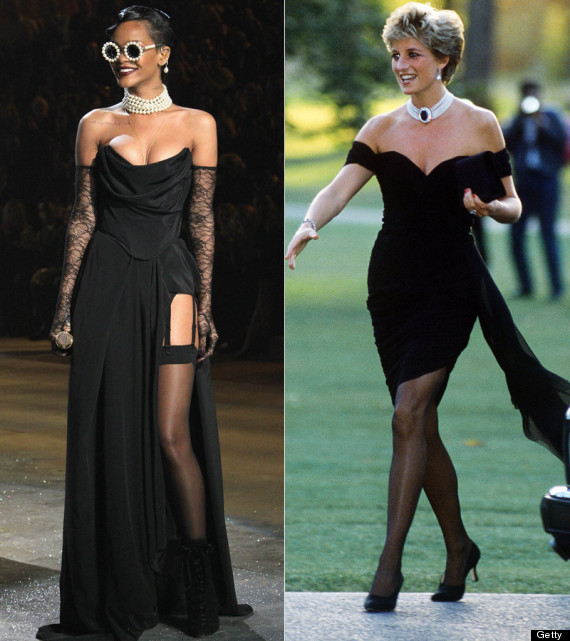 Ravishing in red lace.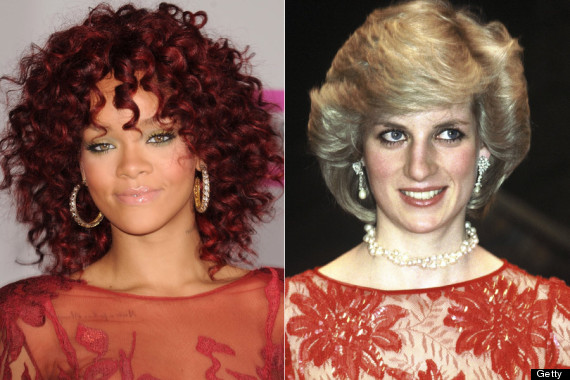 White dresses (with a twist) aren't just for weddings.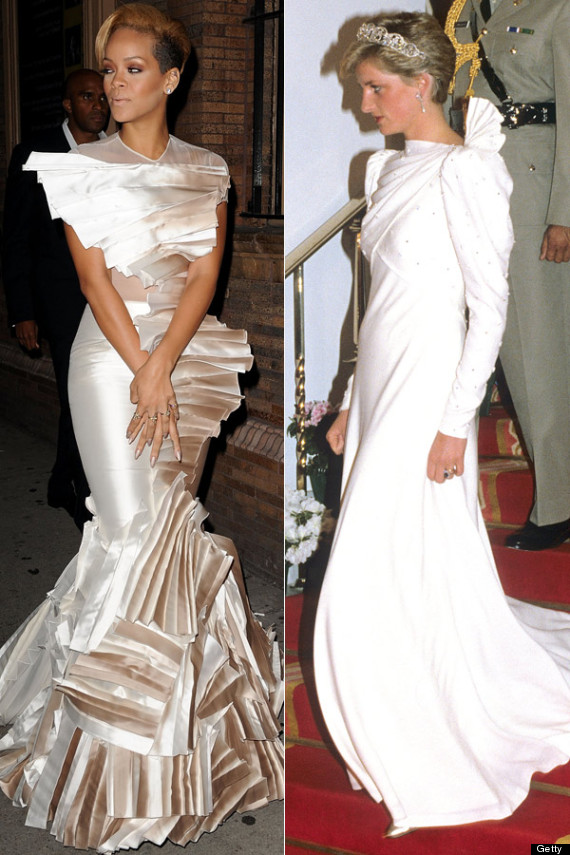 Sharp dressers know the power of stripes.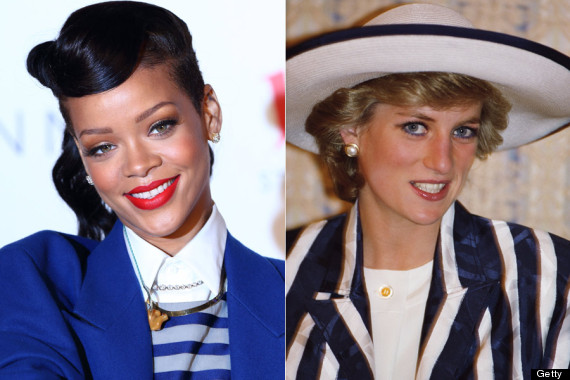 All white everything.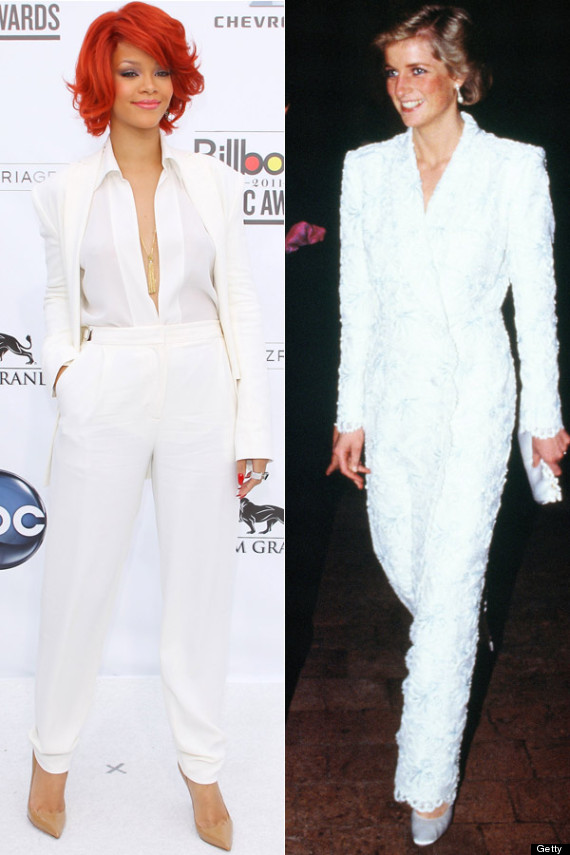 Even princesses know how to rock the cool and casual look.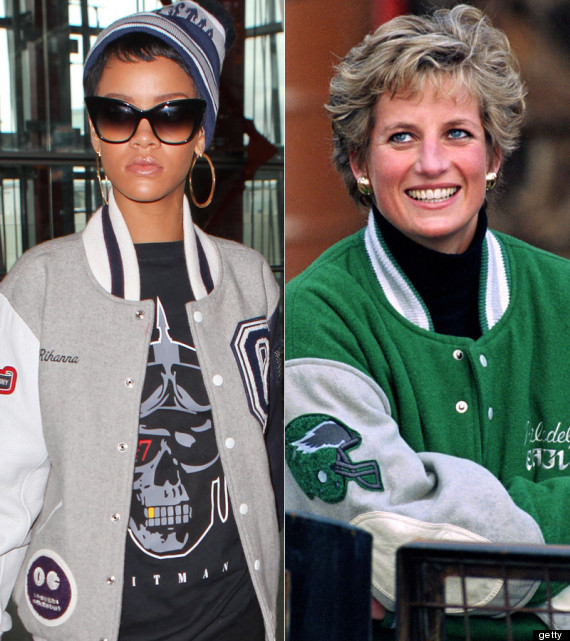 Last but not least, they both look bangin' in a bikini.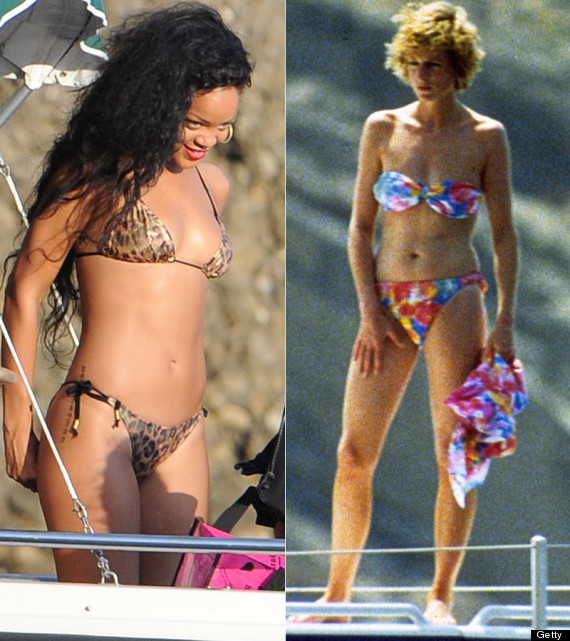 Rihanna's Glamour issue hits newsstands on October 8. In the meantime, check out the star's amazing style evolution in the slideshow below.
PHOTO GALLERY
Rihanna's Style Evolution