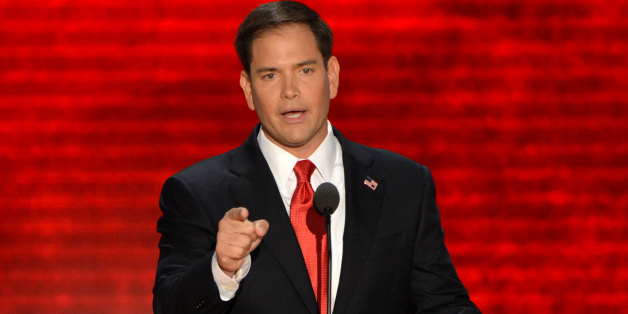 With more than three years separating the 2013 government shutdown and 2016 presidential election, a new poll finds Sen. Ted Cruz (R-Texas) entering a crowded field of possible candidates, and two familiar GOP faces seeing an early slide in support.
Quinnipiac University released a poll on Wednesday that included Cruz for the first time, mapping him in fifth place among the very early possibilities at 10 percent. Among the Tea Party voters surveyed, Cruz was in second place at 20 percent, behind Sen. Rand Paul (R-Ky) who was at 22 percent.
The arrival of Cruz into the picture appeared to impact numbers for Sen. Marco Rubio (R-Fla.) and Rep. Paul Ryan (R-Wis.). Back in April's Quinnipiac poll, Rubio and Ryan were in first and second place at 19 percent and 17 percent support, respectively. The October numbers found both men slipped behind Paul and New Jersey Gov. Chris Christie (R), the new names in the top two slots at 17 percent and 13 percent, respectively.
HuffPost Pollster's latest compilation of 23 publicly available polls had Paul leading a tight GOP pack at just under 16 percent.
Outside of the Republican picture, the October Quinnipiac poll found Hillary Clinton leading Cruz, Christie and Paul. In a New York Magazine interview last month, Clinton said she was being "both pragmatic and realistic" about mounting a 2016 run.
"I'm not in any hurry. I think it's a serious decision, not to be made lightly, but it's also not one that has to be made soon," Clinton said.
BEFORE YOU GO
PHOTO GALLERY
Which Women Might Run In 2016?