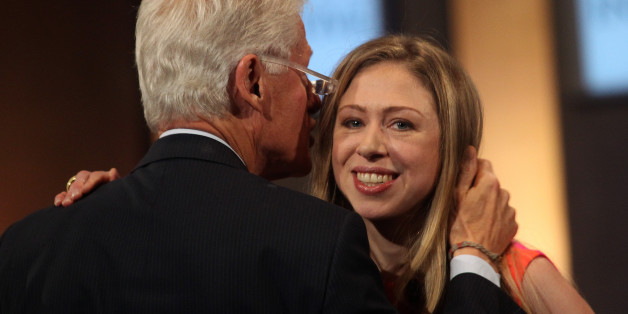 Chelsea Clinton, daughter of former President Bill Clinton and former Secretary of State Hillary Clinton, said she and her husband Marc Mezvinsky hope to have their first baby in 2014.
In an interview with Glamour magazine, Clinton said she and her husband "want, God willing, to start a family."
"So we decided we were going to make 2014 the Year of the Baby," Clinton said.
Clinton joked that Glamour's Genevieve Roth should flag the comment to the former Secretary of State, who has been open about being ready for grandchildren.
"And please, call my mother and tell her that. She asks us about it every single day," Clinton said.
In a recent interview with "CBS This Morning," Bill Clinton guessed his wife would take grandchildren over the presidency. He made a similar comment in January of 2011.
"I would like to have a happy wife and she won't be unless she's a grandmother. It's something she wants more than she wanted to be president," Clinton said.
Read Chelsea Clinton's interview with Glamour here.

BEFORE YOU GO