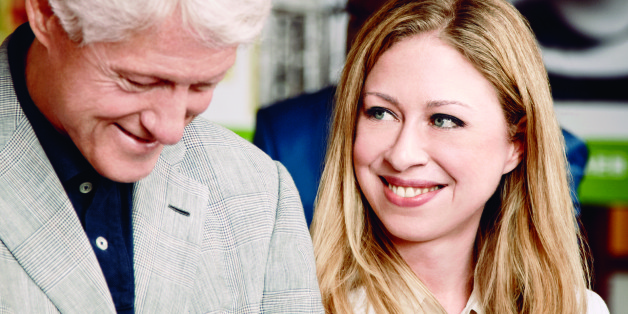 Chelsea Clinton is as high-powered as they come. But even the progeny of one former U.S. president and another (potential) presidential hopeful, who was described in a profile for Glamour's November issue as "a woman who straight-up loves her job," had an "aha!" moment where she realized she needed to re-prioritize.
"I was working full-time and going to school at night and on the weekends. It was just crazy," Clinton explained to Glamour's Genevieve Roth, speaking about the time when she was getting a public health degree at Columbia while still working in the financial industry. "I was like, I don't want to be this person. I want to be a person who cares where she's investing her time and energy. And I want to be a good wife, daughter, and friend."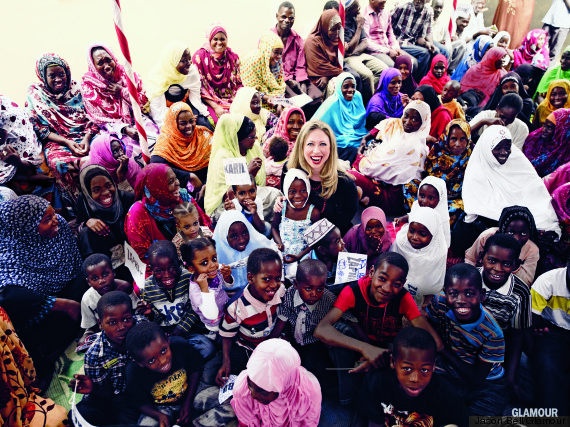 Chelsea Clinton in Zanzibar. Photo via Glamour Magazine.
Even after realizing she had stretched herself too thin and recognizing that she "didn't fundamentally care about making money" -- the "one metric for success" in the financial world -- Clinton had a hard time quitting her Wall Street job at Avenue Capital Group LLC, she told Glamour. When she went in to resign, her bosses asked her to stay at the firm:
And I just said, "Oh, I'll -- totally. I'll stay." I think a lot of women struggle with this. Marc came home and was like, "So, did you quit"' I said, "Well, I agreed to work part-time." And he just said, "What's wrong with you? If you were a man, you would have quit." And that's probably true.
Of course, eventually she did quit. In 2011, after her grandmother's death, she moved away from Wall Street for good, taking a job as an NBC special correspondent and then working with her father at the Clinton Foundation. And she counts husband Marc Mezvinsky as one of her biggest career supporters. "Marc is in so many ways a feminist," she said. "I love that about him." (Awww!)
It's always inspiring to see a successful woman change course in her career and come out the other end feeling more fulfilled. "Intellectually, I loved my [Wall Street] job, but I didn't get any meaning from it," Clinton said in October 2012. "I didn't fundamentally become re-motivated every day in the way that I do now."
Head over to Glamour to read more about Chelsea Clinton's work, marriage and feelings about her mother's possible presidential run.
BEFORE YOU GO
PHOTO GALLERY
Awesome Photos Of Hillary Clinton