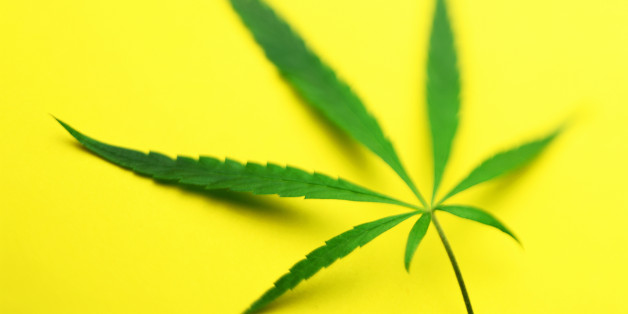 Your dreams of a 420-friendly lazer tag arena or black light poster viewing space/roller skating rink took another step forward to becoming a reality in Colorado. On Tuesday, in yet another marijuana first, Colorado became the first state in U.S. history to accept applications from people interested in opening up their very own recreational marijuana business.
But don't rush to Colorado's Marijuana Enforcement Division (MED) offices with your business ideas just yet, because only existing medical marijuana shop owners in the state are allowed to apply for the recreational marijuana licenses for the first nine months. And it could be even longer in some cities, like Denver, which has opted-in on recreational marijuana sales, but has recommended a two-year moratorium on new marijuana business licenses.
The process goes as follows: Applications are accepted by appointment only at MED, and interested persons must meet with an investigator at the office for a background check. If the MED staff finds that a person is in "good standing" and meets all criteria, the person must then file a MED retail business license form, a tax bond form, current tax license and operating agreements and a "Certificate of Good Standing" from the Colorado Secretary of State, along with associated fees.
Along with the licensing forms, those seeking a recreational marijuana sales license must also submit the name of the business, as well as floor plans of each facility to scale, indicating all walls, exits and entrances, safes, cameras and other security features.
So what would you be allowed to do at your pot-friendly lazer tag arena, exactly? Well, the laws on "open and public" use of marijuana are not entirely nailed down yet. Brian Vicente, of marijuana advocacy group Sensible Colorado, told HuffPost that, "A number of Colorado local governments have recognized that adults could benefit from a place to consume marijuana, and are looking at passing local laws to allow various types of businesses to accommodate this need."
"As a state, Colorado welcomes new businesses and Amendment 64 has opened up a new market for recreational marijuana use," Vicente added.
Mason Tvert, communications director at Marijuana Policy Project, told HuffPost back in June that "it remains to be seen" if businesses that allow the smoking of marijuana, such as the cafes that Amsterdam enjoys, will be allowed in Colorado:
Much of it will depend upon the interpretation of the law and the specifics of any regulations created to govern it. If there are not initially cafes allowed in Colorado, there will be in the near future as attitudes continue to change and elected officials recognize the public demand for –- and benefits of –- such establishments. Legislation adopted last month in Colorado prohibits the smoking of marijuana in locations where tobacco smoking is prohibited under the state's Clean Indoor Air Act. It does not prohibit other forms of consumption, such as vaporizing or consuming infused products.
Just last week, investors flocked to Colorado and poured more than $1 million into the state's burgeoning legalized recreational marijuana industry.
Last month in Denver, more than 60 investors from The ArcView Group met with 22 startup marijuana companies seeking capital. In a first for ArcView, it allowed companies directly involved in marijuana sales or cultivation to take part in the meeting. When all was said and done, the investors committed "well over $1 million" to Colorado marijuana companies, ArcView CEO Troy Dayton told The Denver Post.
Cannabis business is "the next great American industry," ArcView CEO Dayton said at an investment meeting this week. Despite the red tape that kept many investors from jumping in, the push still seems to be off to a strong start. It has only been about a month since Attorney General Eric Holder announced that the Department of Justice would let the new legal marijuana laws in Colorado and Washington go into effect.
Recreational marijuana businesses are expected to start opening their doors in Colorado beginning around Jan. 1, 2014.
BEFORE YOU GO
PHOTO GALLERY
16 Facts About Marijuana And The U.S. Economy