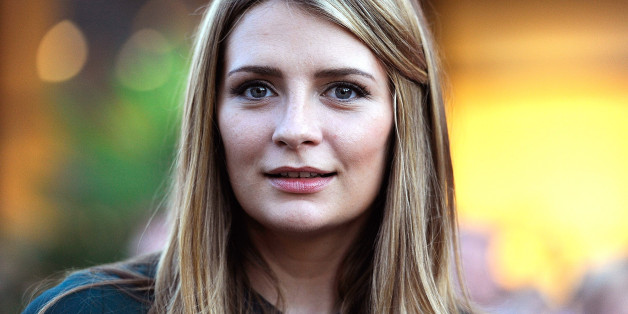 Here's hoping that the third time's the charm for actress Mischa Barton.
A few months after listing her home for rent at $35,000 per month, she listed the gated villa Tuesday for $8.695 million, the Huffington Post confirmed.
She bought the home in 2005 for $6.4 million, right in the middle of her three-year run as "Marissa" on Fox's teen drama "The O.C.," notes real estate blog Redfin.com. She then listed the the home twice: once in 2010 and again in 2011, before finally trying to rent it out this year.
The main house has four en-suite bedrooms, two separate guest quarters and a gourmet kitchen, according to the official listing. Outdoors, there is a pool, spa and landscaped yard across 1.21 acres. Located in the hills above Beverly Hills (a.k.a. the Beverly Hills Post Office area), the home such great views that residents can see Catalina Island from the property.
Barton stars in the upcoming film "I Will Follow You Into The Dark," and recently tweeted a new trailer for the movie. Interestingly enough, the trailer is set to Imogen Heap's "Hide And Seek," a song notorious for its association with "The O.C."
Besides acting, Barton recently posed for photographer Tyler Shields in what is apparently a re-enactment of poet Sylvia Plath's suicide, along with other kitchen hijinks. For local readers, the pictures will be on display at the Guy Hepner gallery in Los Angeles on Nov. 11.
Photos courtesy of Realtor.com.
PHOTO GALLERY
Mischa Barton's Beautiful Beverly Hills Home