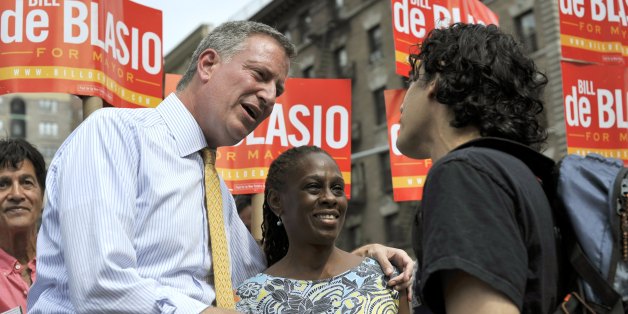 She was the seventh-grader too frightened to stand in front of the room because her white classmates would mock her, contorting their mouths to make their lips look big. She was the smoldering teenager who took to writing poems every day to wrestle with her isolation and anger. She was the eldest daughter of one of the only black families in Longmeadow, Mass., who arrived home to see their new house scrawled with racist graffiti.
"I had never had a deep sense of belonging anywhere," recalled Chirlane McCray, whose husband, Bill de Blasio, is now the front-runner to become the next mayor of New York. "I always felt I was an outsider."
Now, this onetime student of powerlessness, a woman whose early identity was profoundly shaped by feelings of alienation — because of her race, her gender and her evolving sexuality — is emerging as the ultimate insider: a mastermind behind the biggest political upset of the year and a sought-after voice as the city re-evaluates what it most wants from its first family.