Hey, parents! If you haven't already staged a shutdown yourself (or quit), maybe you're looking for a way to explain the current political situation to your little boys and girls. What's that you say? You wish there was a coloring book you could use? Well, you're in luck.
The folks behind Really Big Coloring Books have put together a pdf coloring book page for "parents, educators, teachers and children," and it's completely free.
The company has provoked criticism -- and even, according to its publisher, death threats -- in the past for coloring books about 9/11 and the Tea Party.
This particular page is part of the Really Big Coloring Books' Coloring Book Comics/"Tell the Truth - Tell it Often - Tell the Children" series, which seeks to illustrate "significant true life events for Americans of all ages" (a rubric that apparently also extends to a colorable spoof of the Rolling Stone Boston Bombing cover and "a mini pictorial history of how Americans built the greatest nation in history").
According to publisher Wayne Bell, the worksheet is a response to parents and grandparents who have told his company just how frustrated they are with the government. He says, in part: "Do the Obama children, the children of the Congress and the Senate now have to worry about their next meal; I don't think so say parents!"
Of course, you'll want to be careful as you help the kiddos learn about the government shutdown through arts and crafts... Wouldn't want them absorbing too much of the grown-ups' bad behavior.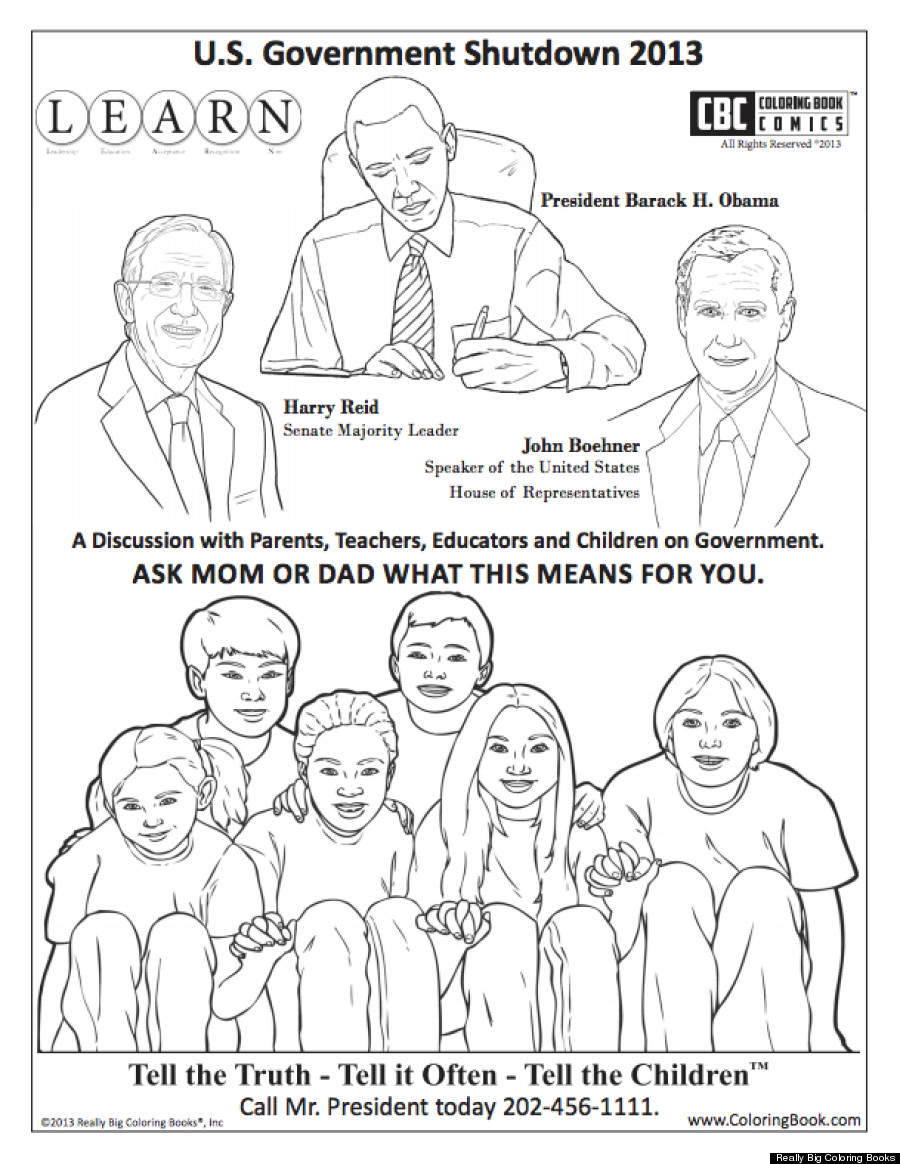 BEFORE YOU GO
PHOTO GALLERY
2013 Government Shutdown