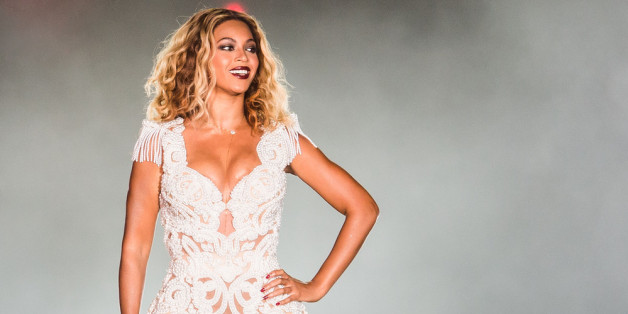 Beyonce's forthcoming fifth studio album has been the subject of widespread rumors and speculation for months, as fans and industry insiders look for explanations as to why the project has yet to hit stores.
First there were reports that Beyonce had refused to release the first official single off of the album because she needed to be "sure it will be a classic." Months later, Beyonce's frequent collaborator Ne-Yo said the album was still in the editing stages as her team tried "to figure out what they want [the album] to be." After other reports claimed the album had been delayed multiple times, a representative from Beyonce's camp spoke out, telling HuffPost Entertainment that the album could not be delayed as it was still without an official release date.
While Beyonce still hasn't given any official word on the project, singer Sia may have just added more fuel to the fire. The 37-year-old singer, who has penned songs for big-name artists including Rihanna and Christina Aguilera, hinted Tuesday that she wrote a song for Bey's next album.
Sia was praised on Twitter after releasing her new song "Elastic Heart" from the "Hunger Games: Catching Fire" soundtrack. One fan lamented that the track should've been used as the first single off of Bey's fifth album, to which Sia responded, "I gave her my other best song!" She went on to specify that the song was not "Standing on the Sun," which Beyonce debuted earlier this year, and confirmed that the track she wrote made it onto Bey's album.
While the tweets have since been deleted, Popdust grabbed a screenshot of Sia's words before they were taken down. Check out the publication's photo of the tweets below.