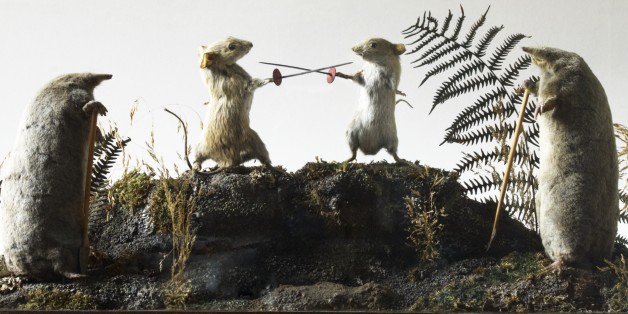 "The Art of Taxidermy" hit bookstores this week. The new book examines the history of taxidermy and its controversy.
Taxidermy is not only used for hunting trophies. It is also used in museum displays, media, film, interior decoration and art. The book explores taxidermy in all its forms, and provides interesting images of taxidermy throughout history.
Here are some of the stunning images from the book.
PHOTO GALLERY
The Art of Taxidermy
(All images courtesy of Beth Evans/Anova Books)