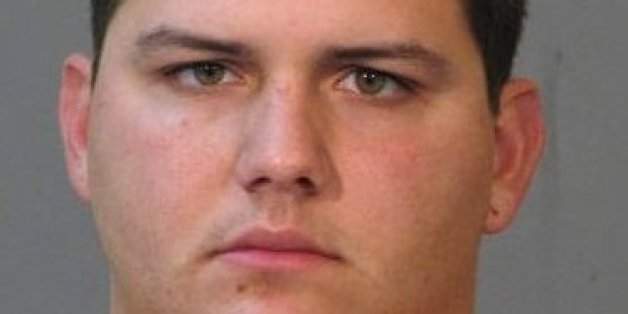 A Sulphur, Louisiana, man has been charged with causing fatal injuries to a baby he allegedly confessed to throwing across a room.
According to the Calcasieu Parish Sheriff's Office, on Saturday a 13-month-old boy was brought to a local hospital by his caregiver because he was in distress. The baby was diagnosed with a skull fracture and transferred to a hospital in Baton Rouge, where he was place on life support.
Child Protection Services was notified about the child's injuries and an investigation was launched by the sheriff's office.
The investigation quickly centered on the mother's boyfriend, 24-year-old Trent Dubroc, police said.
"[Dubroc] confirmed on Thursday ... he removed the baby from the crib and threw the baby across the room out of frustration. Then he returned the baby to the crib and notified no one," the sheriff's office said in a press release.
Authorities arrested Dubroc on an outstanding bench warrant for failure to appear in court on Sept. 20, on unrelated video voyeurism charges. Details of that case have not yet been released.
On Monday morning, the child, who has not yet been identified, was removed from life support and pronounced dead.
Investigators charged Dubroc, who is not the baby's father, with second-degree cruelty to a juvenile. Authorities said the charge will likely be upgraded, given the death of the child.
Dubroc is being held at the Calcasieu Correctional Center. Judge Michael Canaday set his bond at $1.5 million.
It was unclear Wednesday whether Dubroc has an attorney.
BEFORE YOU GO
PHOTO GALLERY
Questionable Parenting