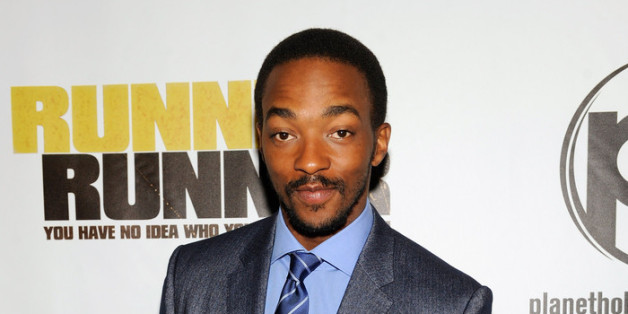 Anthony Mackie plays Samuel Wilson a.k.a. The Falcon in "Captain America: Winter Soldier," but the 35-year-old star isn't sure if the character will make an appearance in Marvel's other big sequel, "The Avengers: Age of Ultron."
"I wish. You know, Marvel is so quiet with that stuff. I won't know I'm doing it until I'm doing it," Mackie told NextMovie when asked if he would appear in "Age of Ultron." "Literally, they're so quiet with that stuff you never really know. All I know for sure is Robert Downey Jr. is doing it, everybody else is just waiting for the call. It's like being drafted."
While Mackie hasn't been drafted yet, the cast for "The Avengers" sequel has increased beyond Downey Jr.: Chris Evans, Mark Ruffalo, Chris Hemsworth, Scarlett Johansson, Jeremy Renner and Samuel L. Jackson are all expected back, while James Spader has been set as the film's title villain. Actress Elizabeth Olsen will also likely star in the film (Jackson confirmed her casting in an interview with the Wall Street Journal this week), but Marvel has not announced her role in an official capacity just yet.
For more from Mackie, head to NextMovie.
PHOTO GALLERY
Celebrity News & Photos